Black Friday is broken. Let's fix it.
The most sustainable phone is the one you already have. Here's how we can make it last longer, together.
Join the repair revolution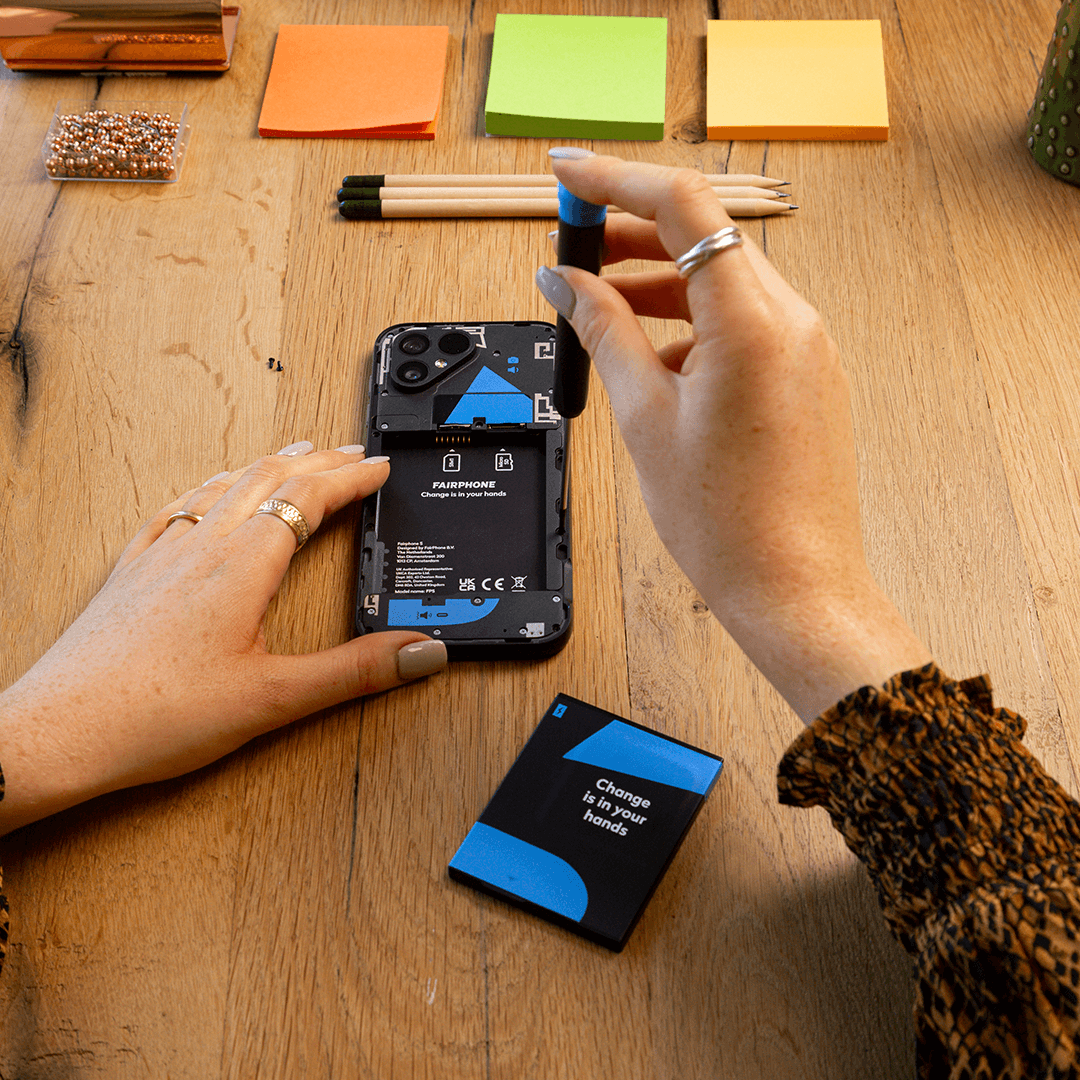 Choose repairing over replacing
Quick question: Who owns the products that you buy? If the answer is you, shouldn't you be able to repair what you rightfully own? Yeah, we think so too. Because "make, use, dispose, repeat" might work for the electronics industry, but (really) doesn't work for the planet!
More about repairing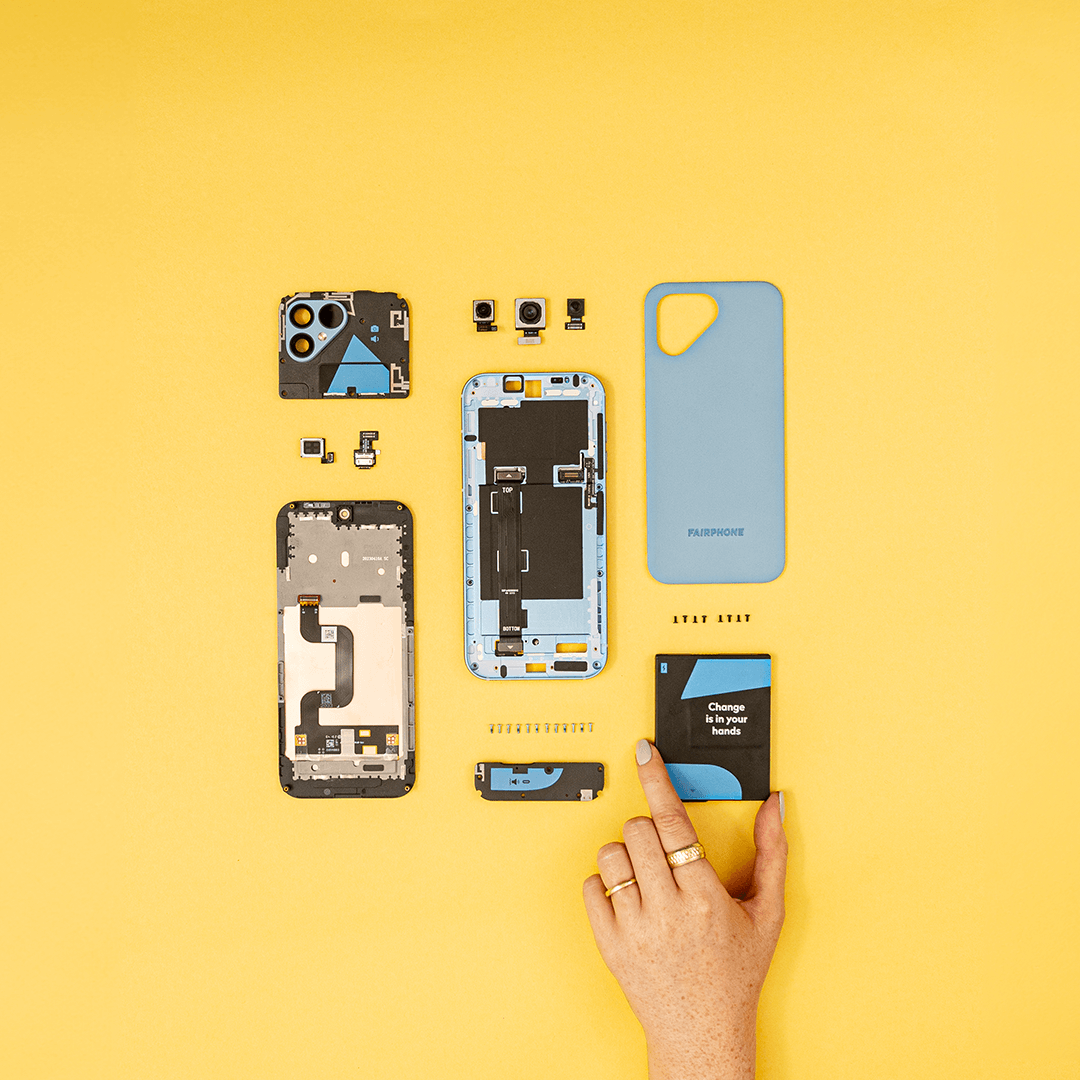 Yours to open, yours to keep
Forget about glass and titanium slabs that are glued shut. With Fairphone, you're in control. Just repair it yourself and hold onto it for longer. It's really that easy. Battery swap? Done in seconds. Cracked screen? Fix it yourself in no time. Curious? Check out our tutorials and see for yourself
Check out our tutorials and see for yourself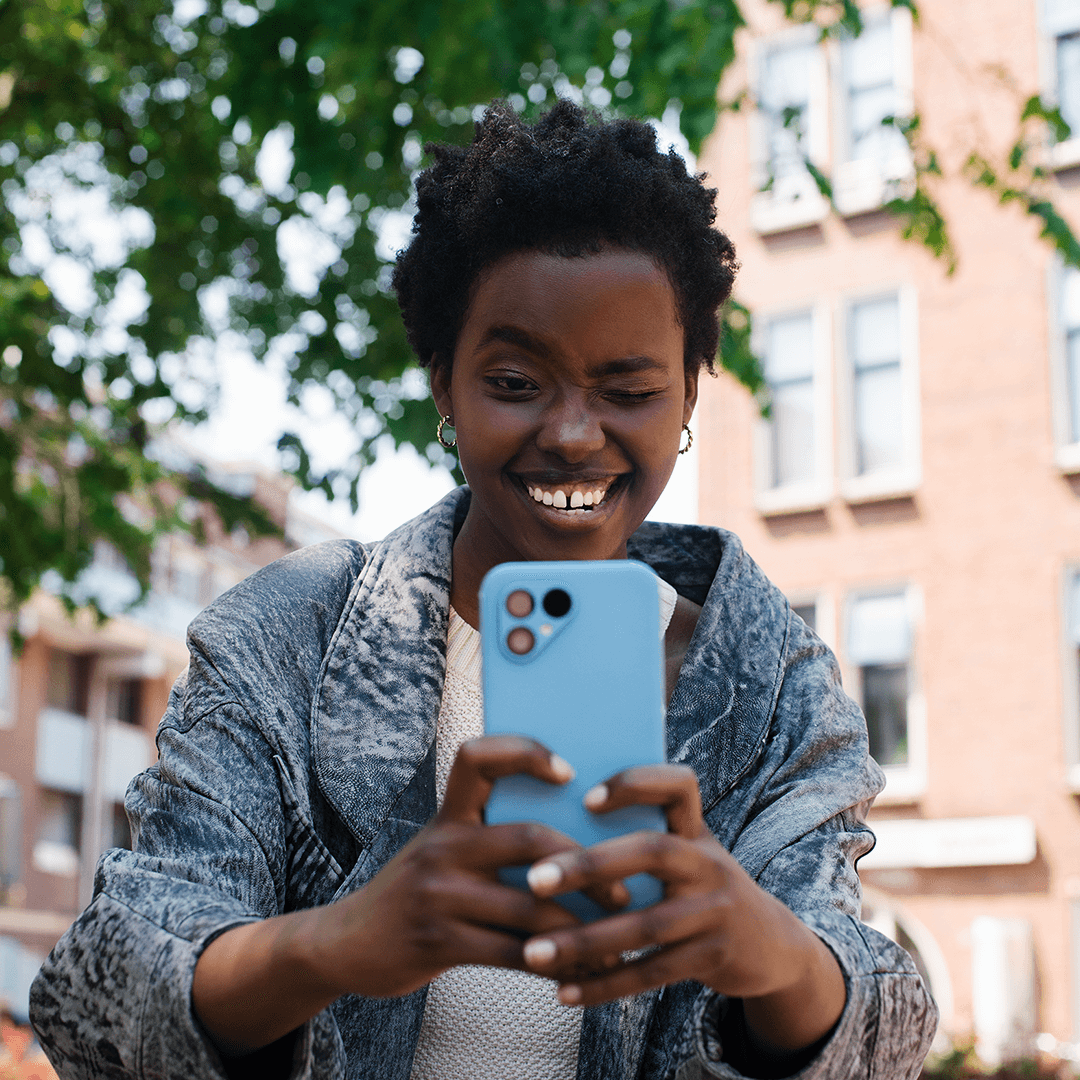 The art of smartphone maintenance
Ever consider it's time to spring-clean your phone? Front and back, inside and out? After all, who doesn't love a spa day? Watch our videos to see how you can maximize your smartphone experience with regular maintenance.
Our goal is simple: Support your Fairphone to last as long as possible.
The longer you hold onto your phone, the smaller its environmental footprint. So we design our Fairphones to be modular and easy to repair. No need to buy a whole new phone if something breaks - just swap out the part yourself and you're good to go. Good for your wallet and the planet.
Since we make and sell phones, we take e-waste very seriously!
To keep it light(ish), we made a little video to get to the bottom of a couple of serious questions. Like what is it with these ridiculously short smartphone lifecycles, where do our phones go when we're done with them, and what does the Eiffel Tower have to do with all of this?
"The most sustainable phone is the one that lasts. So we design our Fairphones to be modular and easy to repair."
Miquel Ballester, Head of Product Management
If you can't open it, you don't own it
Your Fairphone products are yours. Really yours. You can repair them yourself. Nothing is glued shut. With spare parts from our web shop and easy video tutorials, it's all in your hands. And just to prove our point, here are two quick and easy guides for a Fairphone 4 screen replacement and a Fairbuds XL battery swap.
Fairphone 4 screen replacement
Fairbuds XL battery swap
Do you really need a new phone?
Who better to tell Fairphone's story than our community? Ten years ago, they said fairer phones were impossible. Well, look at us now! In this decade, our community grew from 25.000 to over 400.000. Together, we made a short film to show you what real change looks like.
Say no to Black Friday. Here's how.
Black Friday, where they want you to 'save' by spending like crazy. We're not buying into that. We're all about fixing what we've got, picking up pre-loved tech, or getting long-lasting stuff when needed. So, like every November, here's to ignoring the hype!
The joy of missing out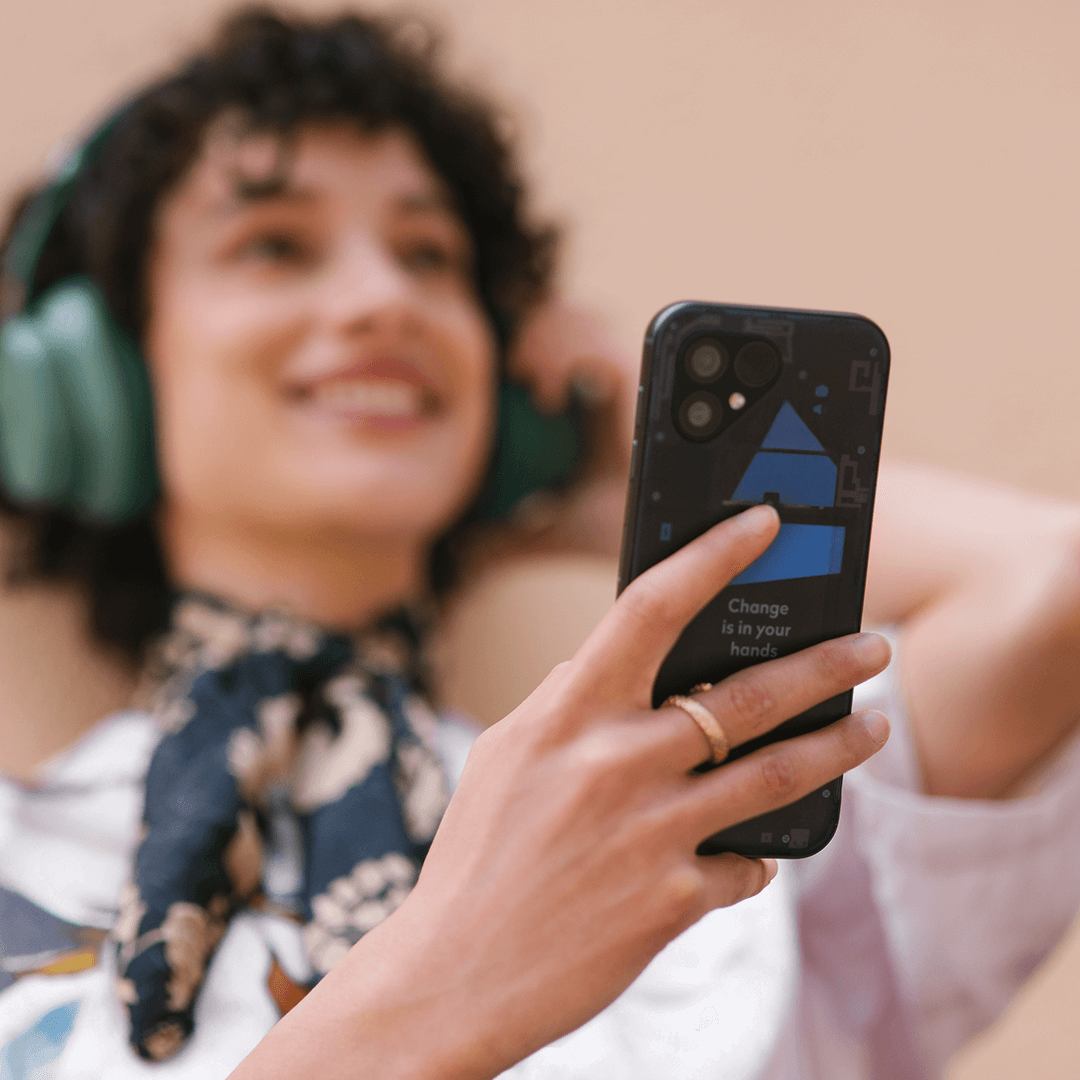 Ignore the hype and enjoy the chill
Fairphone owners know all about the Joy of Missing Out. No more FOMO here; it's all about enjoying what you already love. And with our 5-year warranty and extra long software support, you can relax, knowing we've got your back.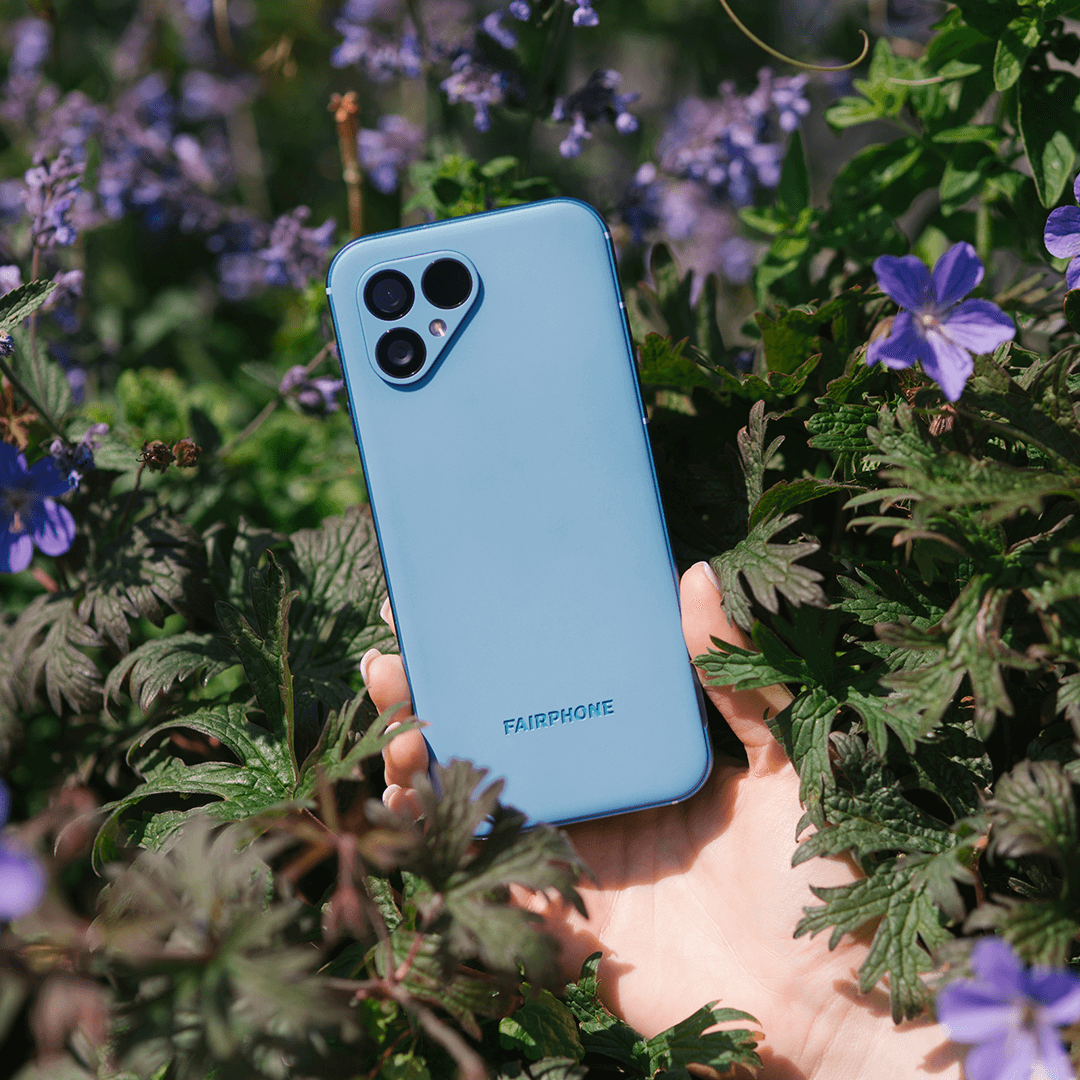 No worries, guaranteed
5 years warranty

Extended software support

Spare parts available

Easy DIY repairs

Great community support
Stay connected
through our newsletter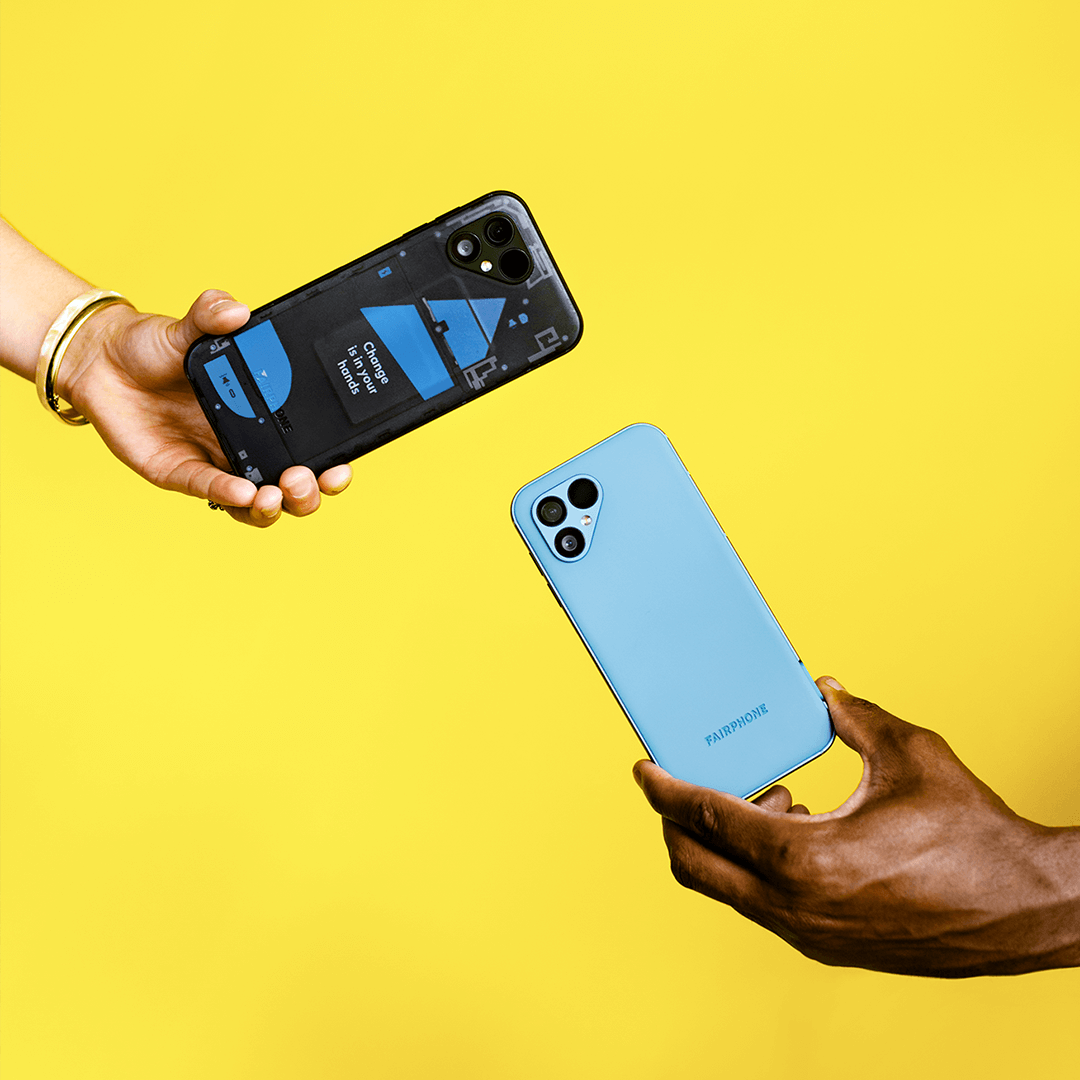 Best in green electronics
OUR IMPACT
There are more phones than people. And behind every device is a complex supply chain. With suppliers, local communities and the wider industry, we work for fairer materials and more responsible practices. Showing the electronics industry that we can do better.
Together we're disrupting the industry's short-term thinking that the world can no longer afford. And changing what it means to be "best."