Superior sound. Sustainably designed.
fAIRBUDS XL
Superior sound.
Sustainably
designed.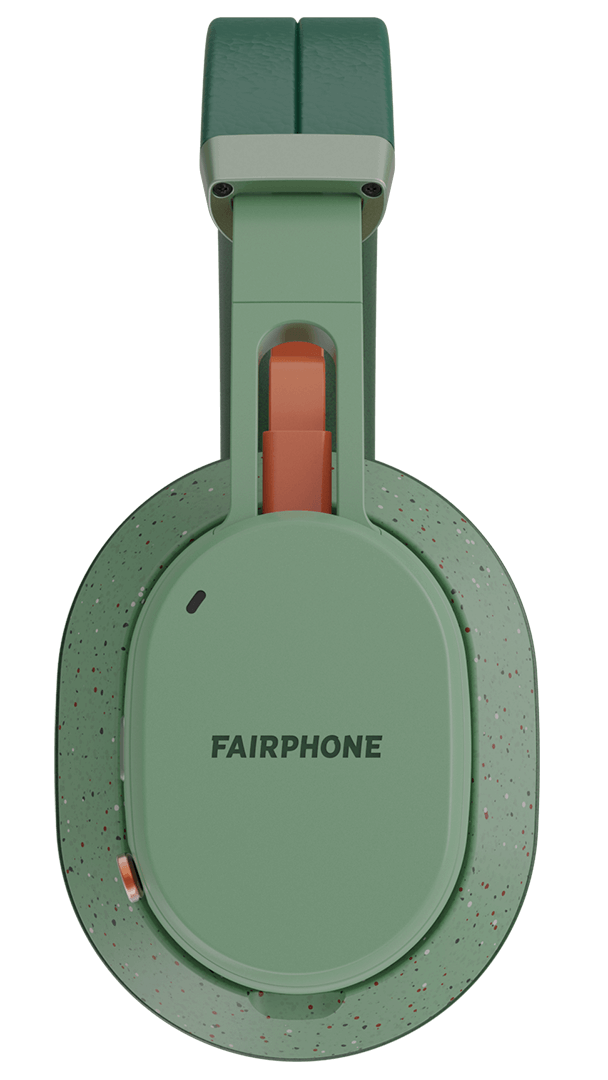 137 REVIEWS
Fairbuds XL Headphones Reviews

Wireless over ear headphones that change how you listen.
Follow your own beat
With superior audio quality, you experience the clear highs, warm mids, and deep bass tones that match what you feel. And when you wear headphones from recycled plastics, you dance to the beat of your own drum.
Environmentally sound
Where your inner world meets your outer one. For big sound and bigger impact.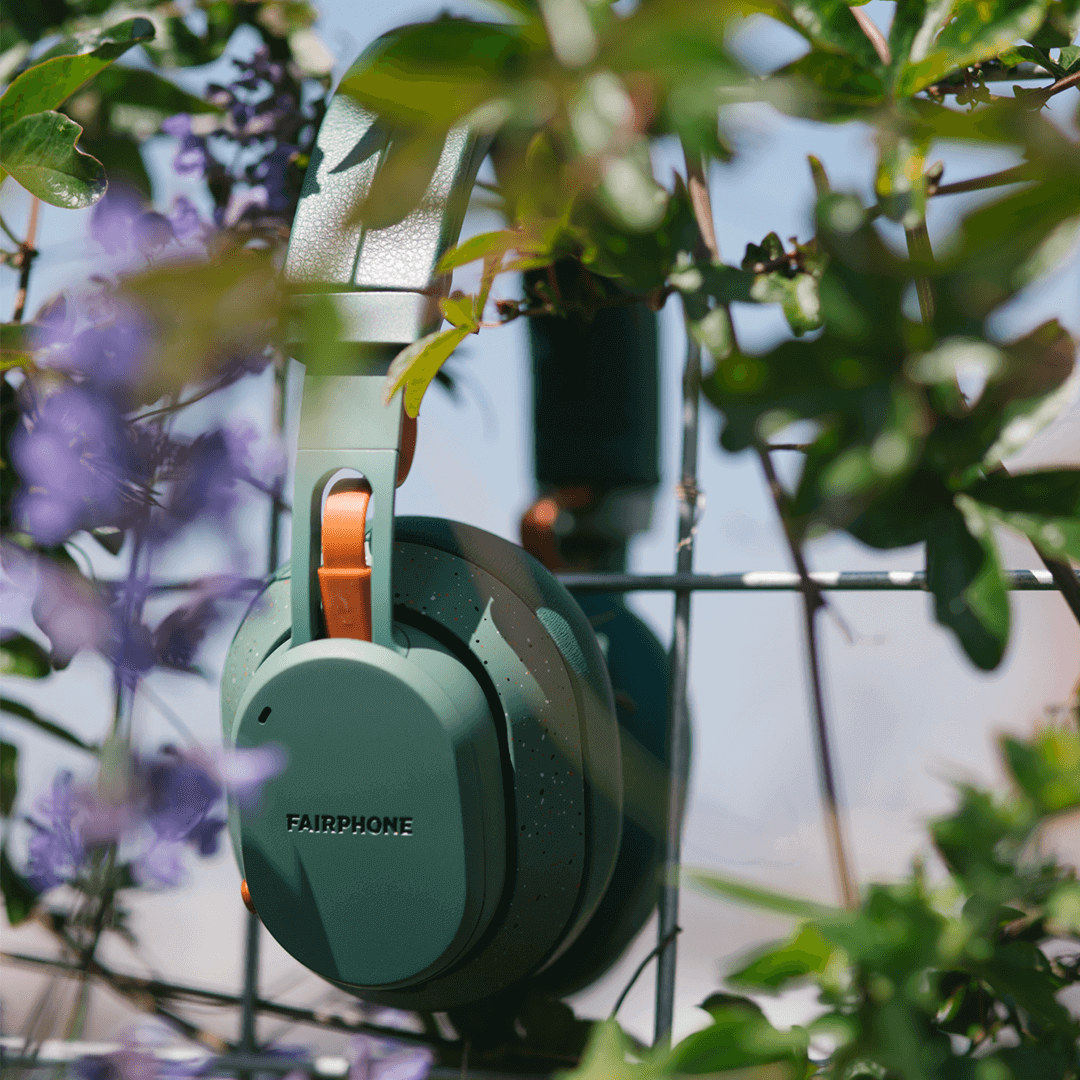 More climate conscious
Even when you're tuned out, you're always connected. Producing new headphones is the most CO2 intensive part. By designing our devices with longer lifespans, incorporating recycled materials, and investing in projects that aimed at reducing CO2 emissions during production, we're taking responsibility for our planet.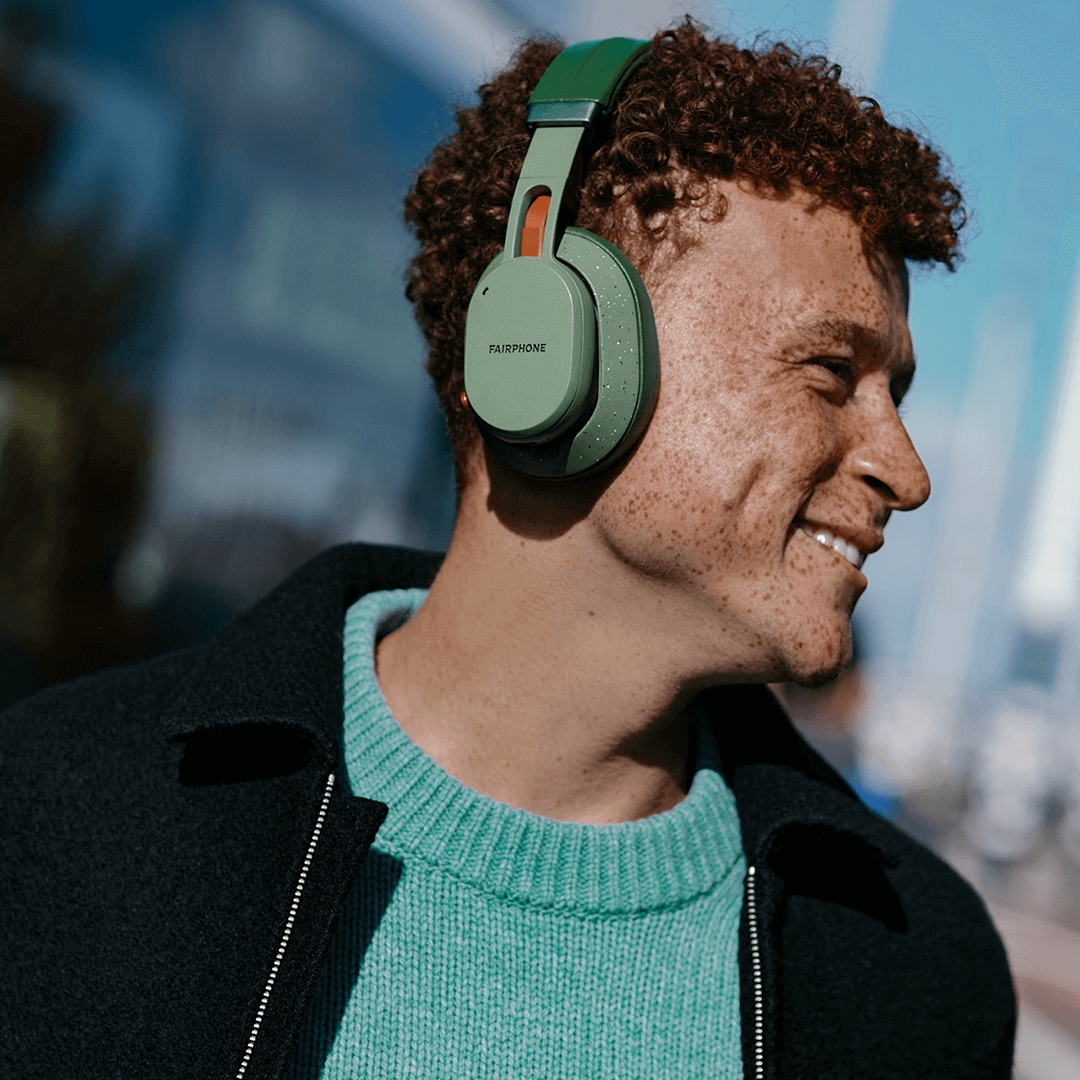 More recycled materials
Your headphones are made with over 80% recycled plastics and 100% recycled aluminium in the headband base. In the process of making them, we're taking care of the people behind the scenes through living wage bonuses and worker voice programs. Feel good about what you consume.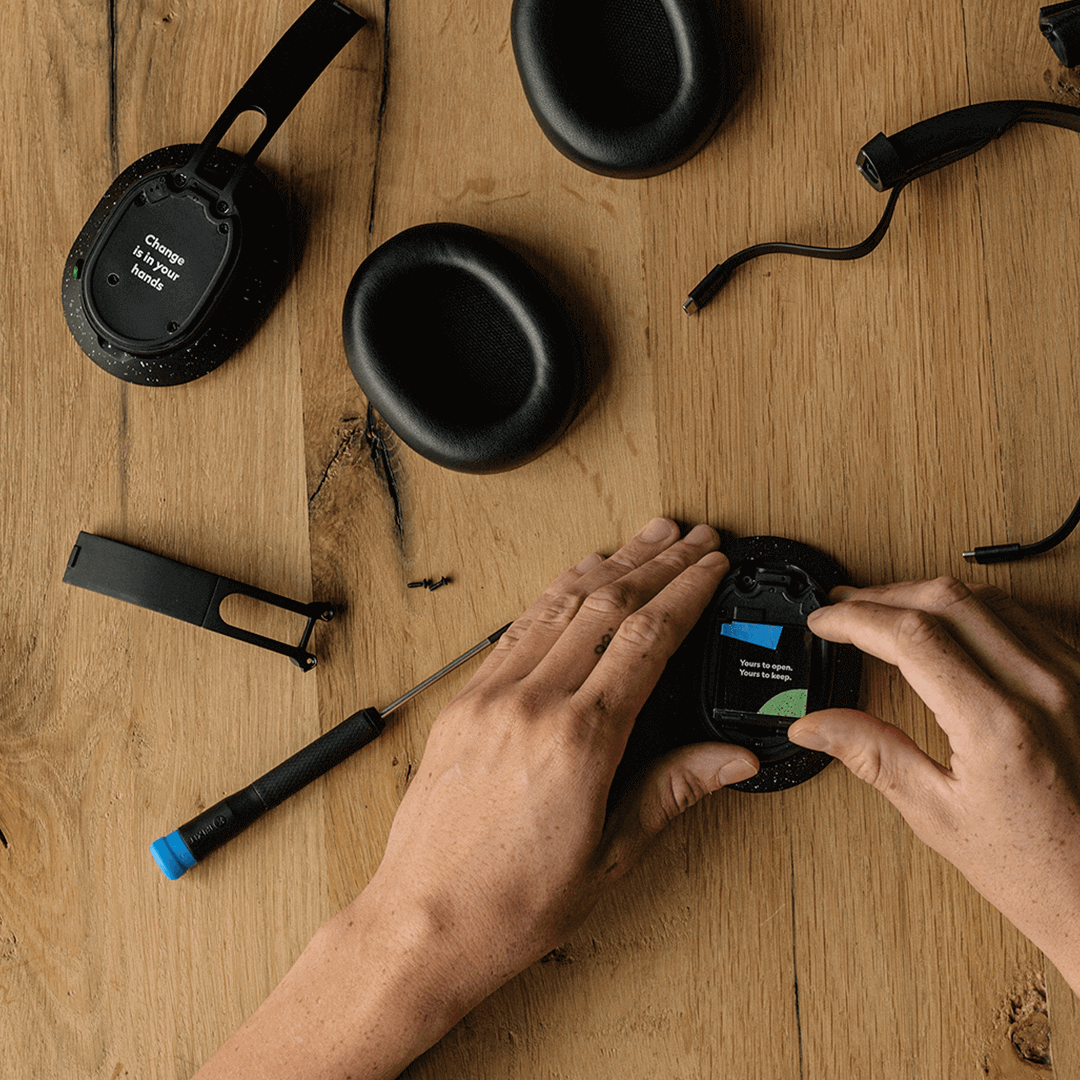 More sound for longer
Your headphones are yours. Really yours. You can repair and replace them yourself. Nothing is glued shut. With spare parts from our web shop and easy video tutorials, it's all in your hands. Need a new battery? You've got this. After all, the most sustainable headphones are the ones built to last.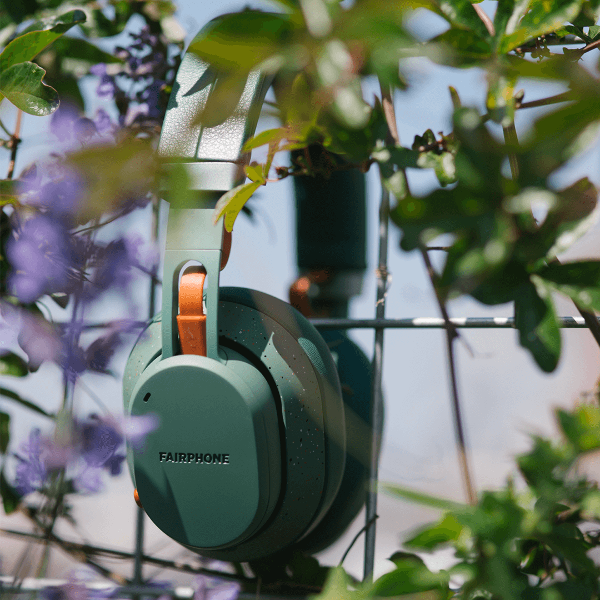 Electronic-waste neutral
When you buy the Fairbuds XL, we recycle the same amount of electronic waste. This means 100% compensation for the weight of electronics we put into the market. Making your headphones e-waste neutral.

Modularity at its finest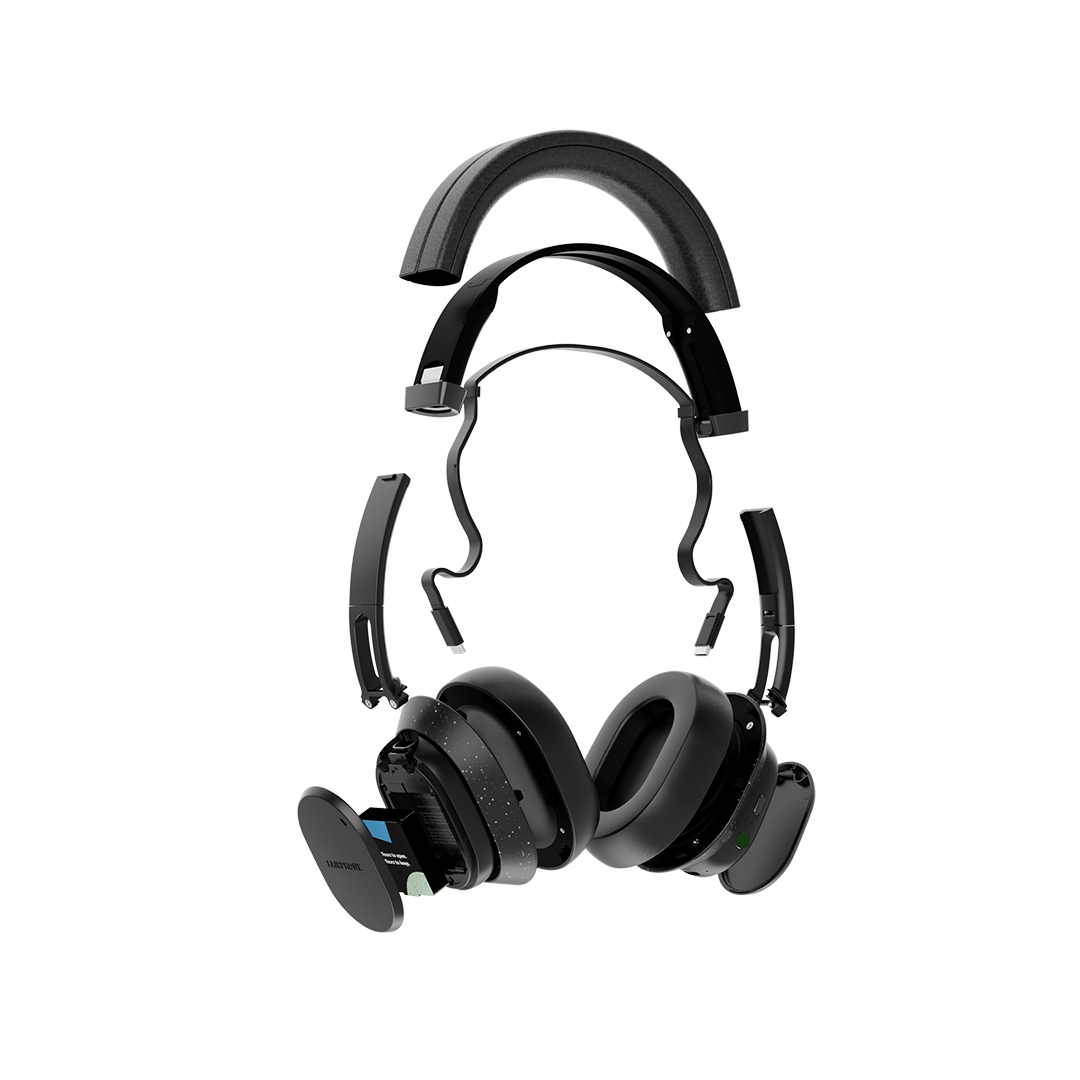 Full headphones
Your headphones are not only foldable, but also made from modular parts. These are repairable and replaceable, so you can listen in style for years to come. Here's a selection of some of the parts. There's even more in the web shop.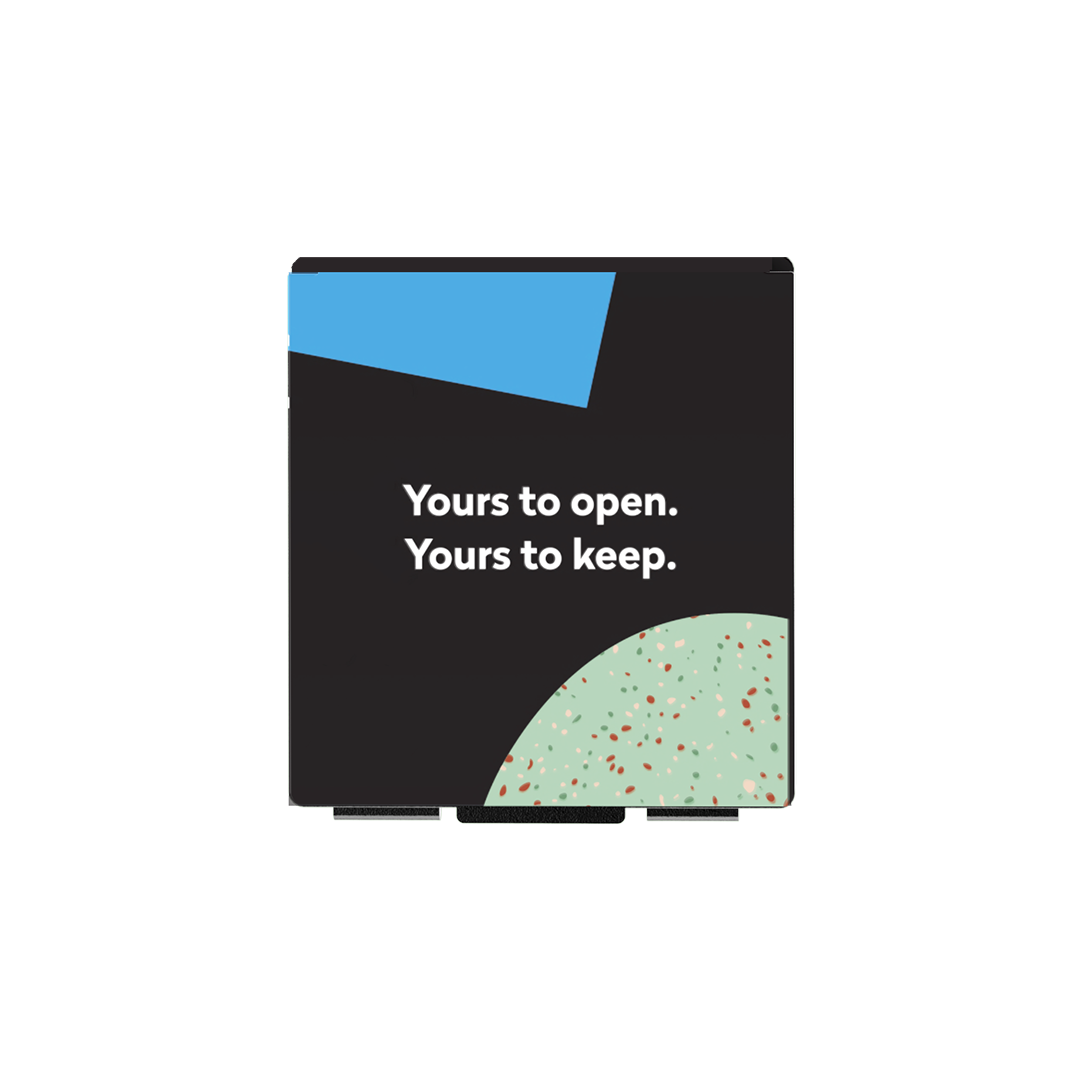 Battery

You never have to worry about running out of juice. Your battery is replaceable and one of the simplest parts to fix.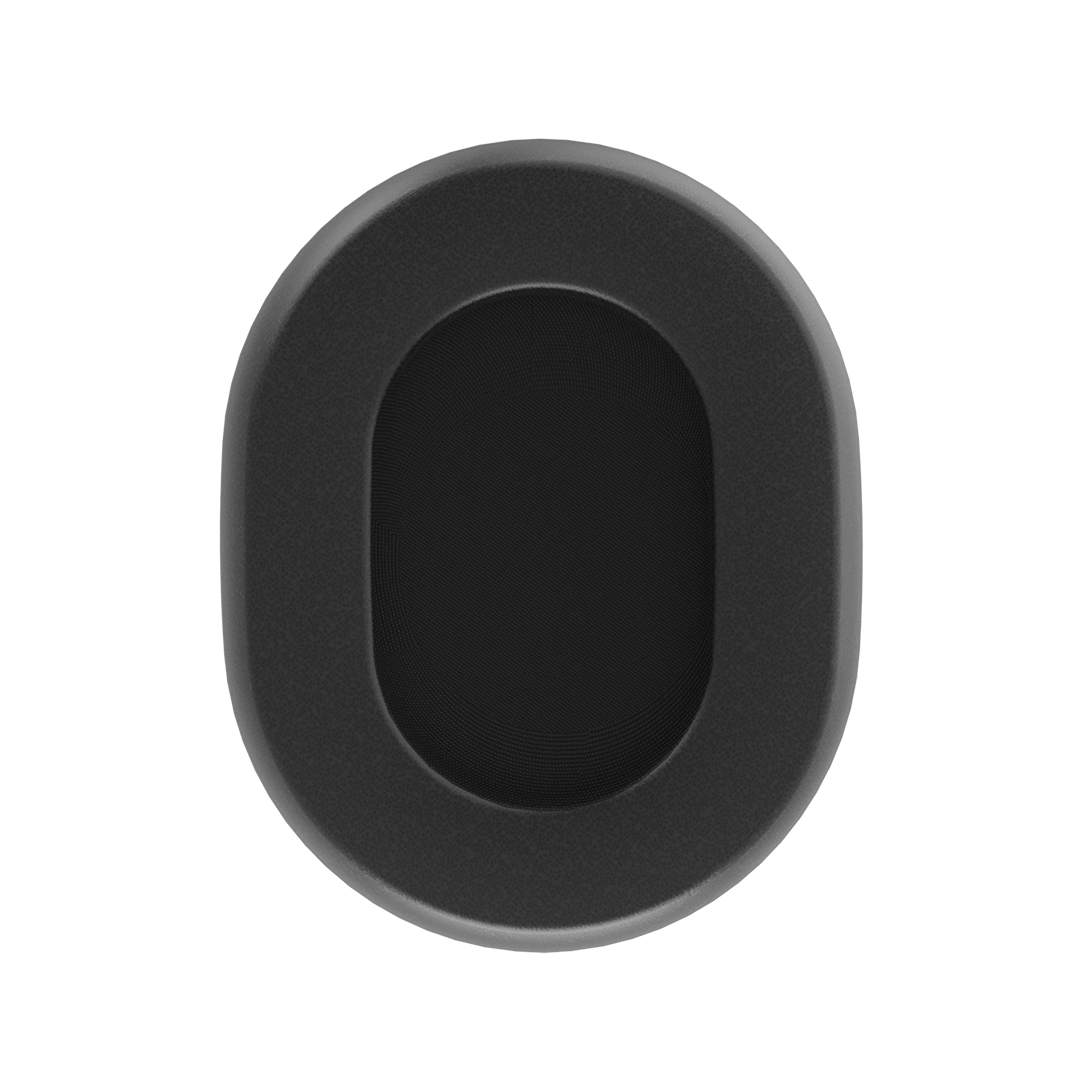 Headband and ear cushions

Fit to your comfort, the headband and ear cushions are pretty important to your listening experience. But what happens when there's wear and tear? You can replace both the headband or its cover and the ear cushions. Easily and with minimum effort. So you can reclaim your comfort.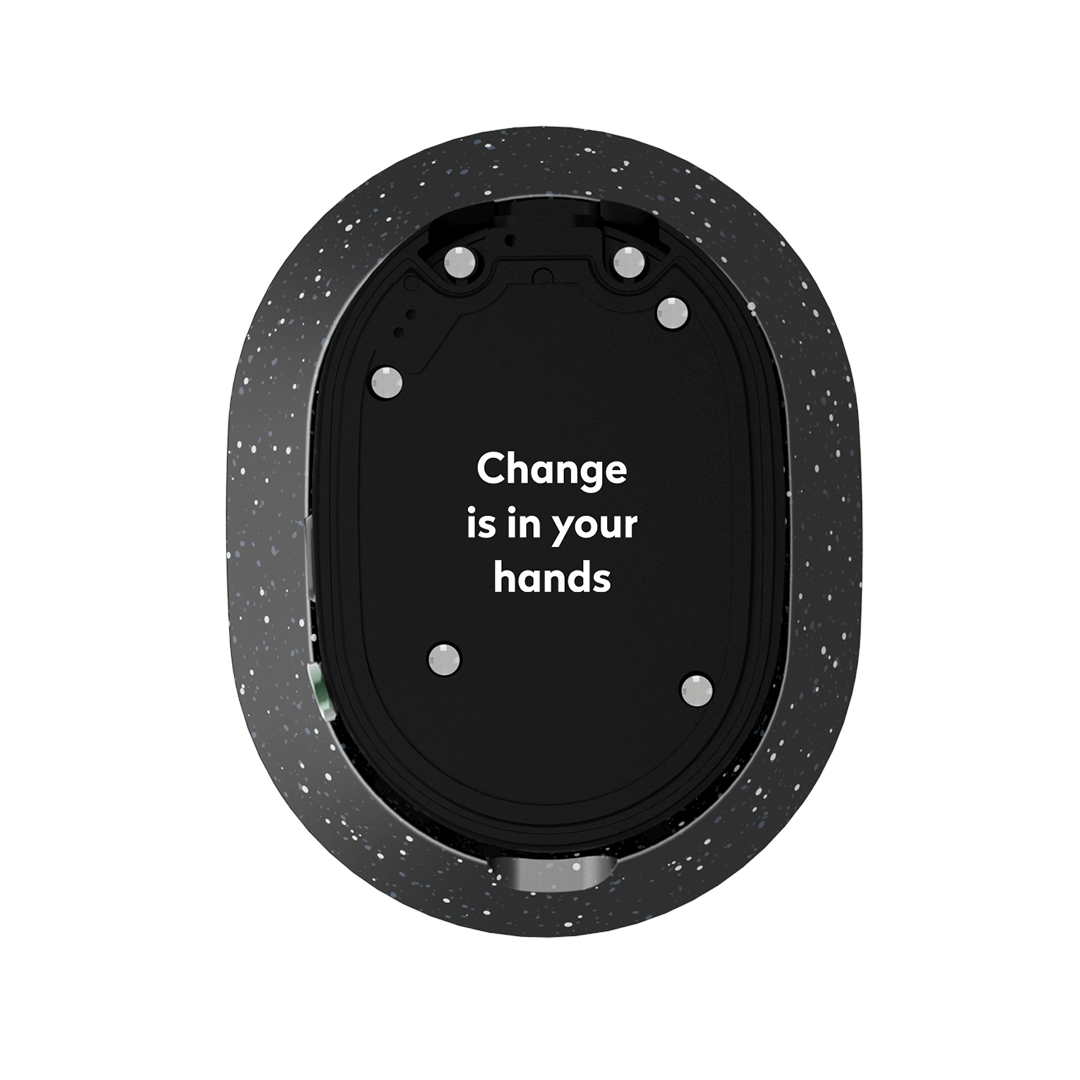 Speaker covers and speakers

With headphones, there's nothing more important than sound quality. So when the left ear isn't playing any sound or the music sounds like it's coming from the 1920s, the experience is totally lost. We've made it so you can repair your speakers and speaker covers in a few simple steps. Getting you back to your full sound as soon as possible.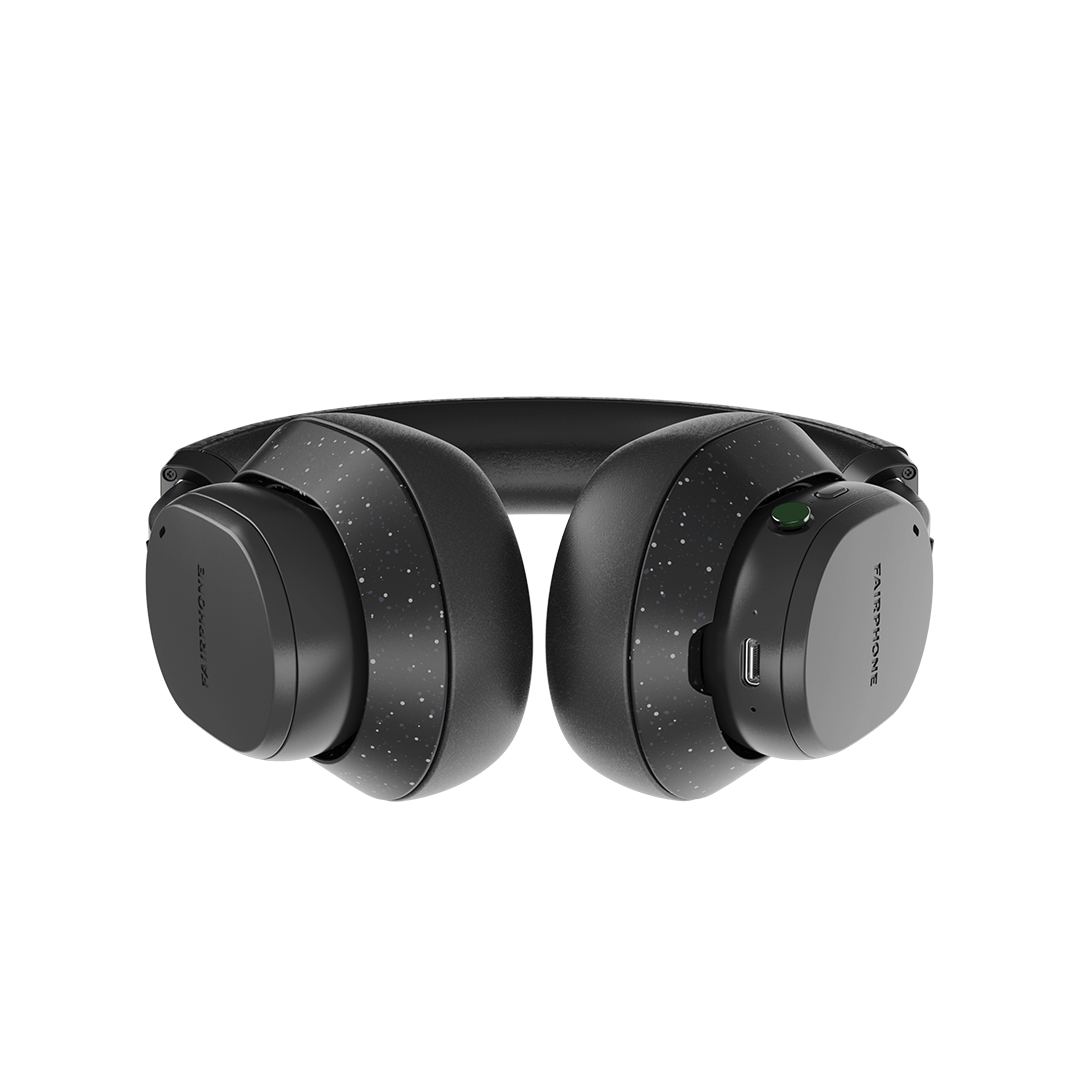 USB-C
The USB-C port is the unsung hero of our devices. It's used to charge our headphones, so we can keep listening. But all that charging can take a toll. Luckily, our USB-C ports are fully replaceable. Simple and easy, just as it should be.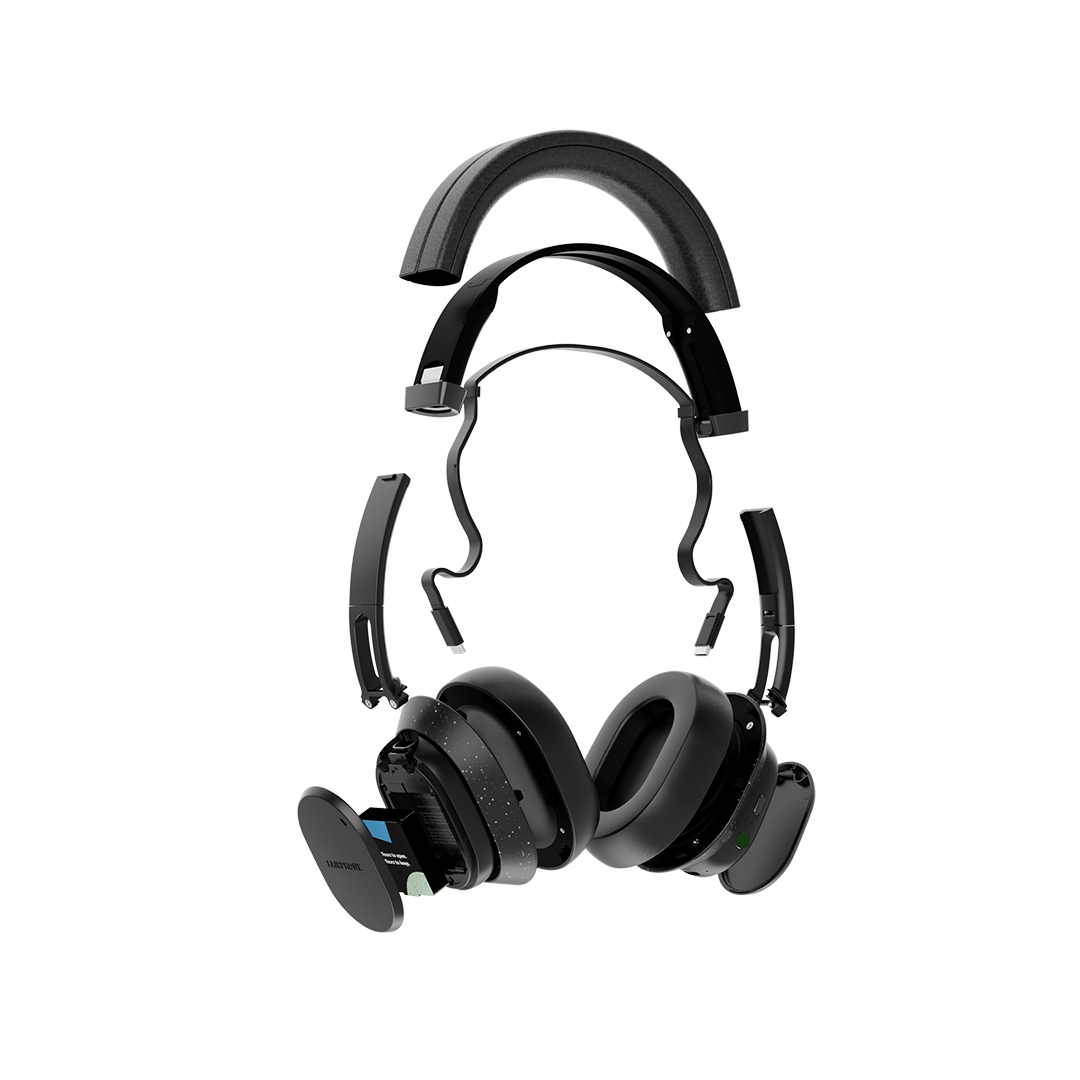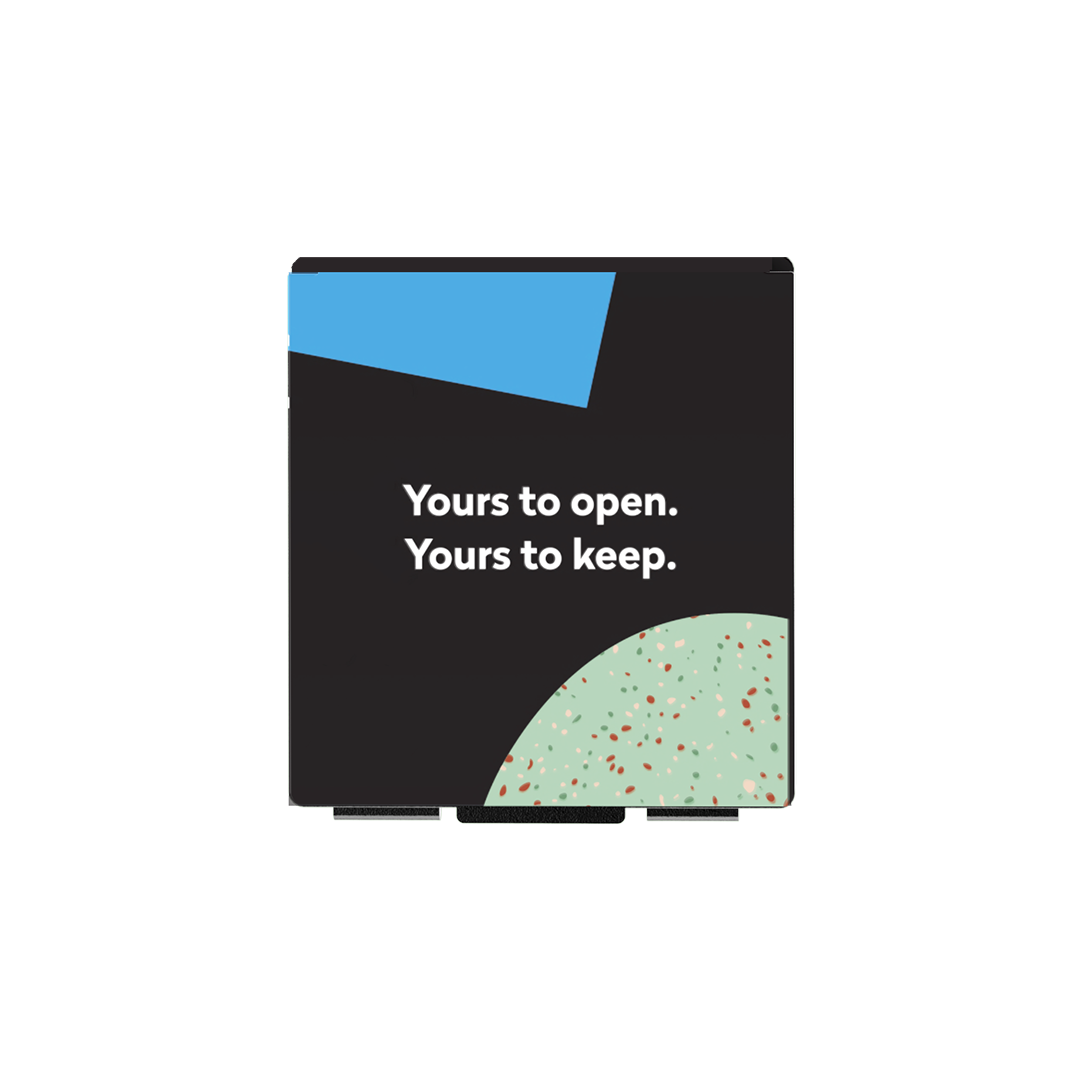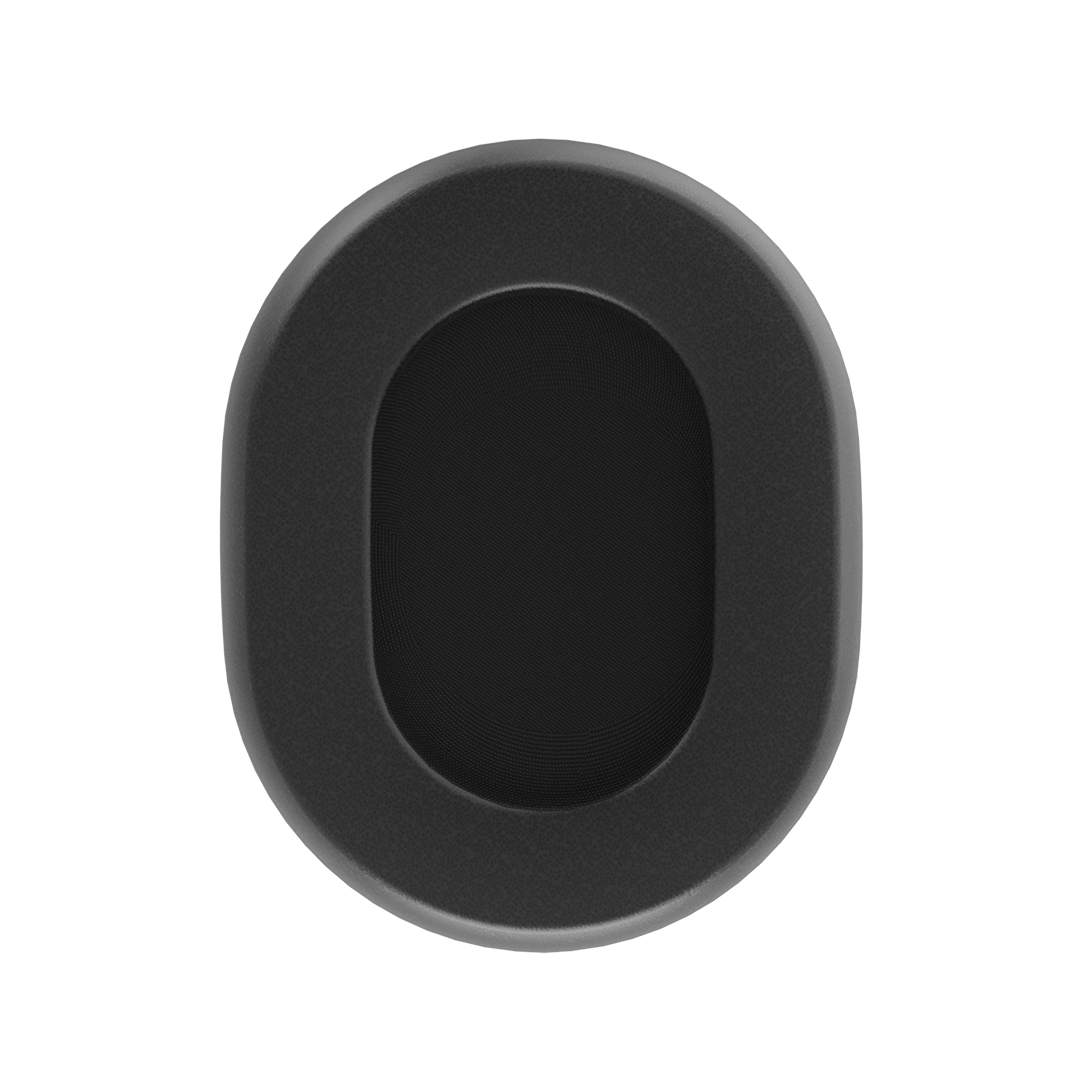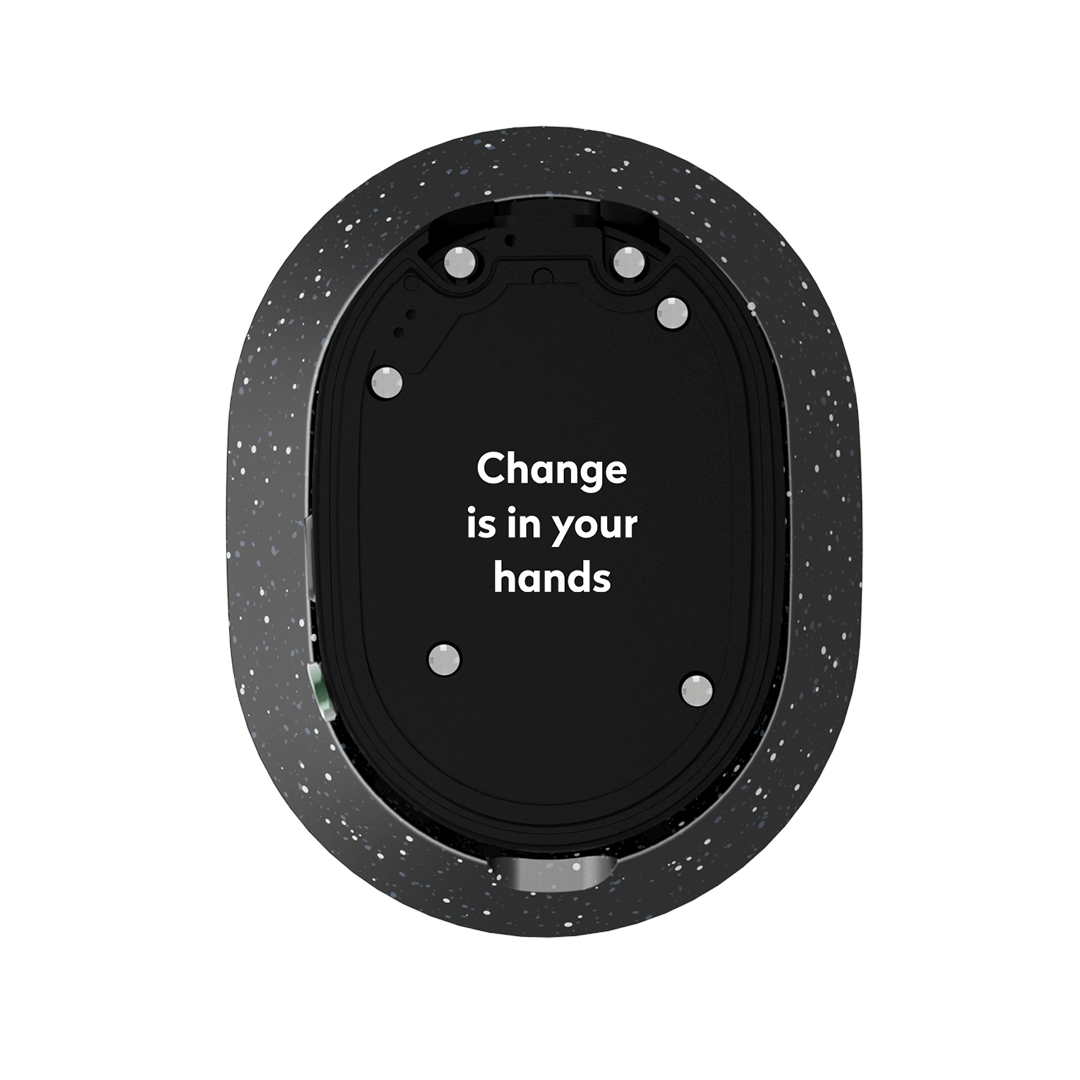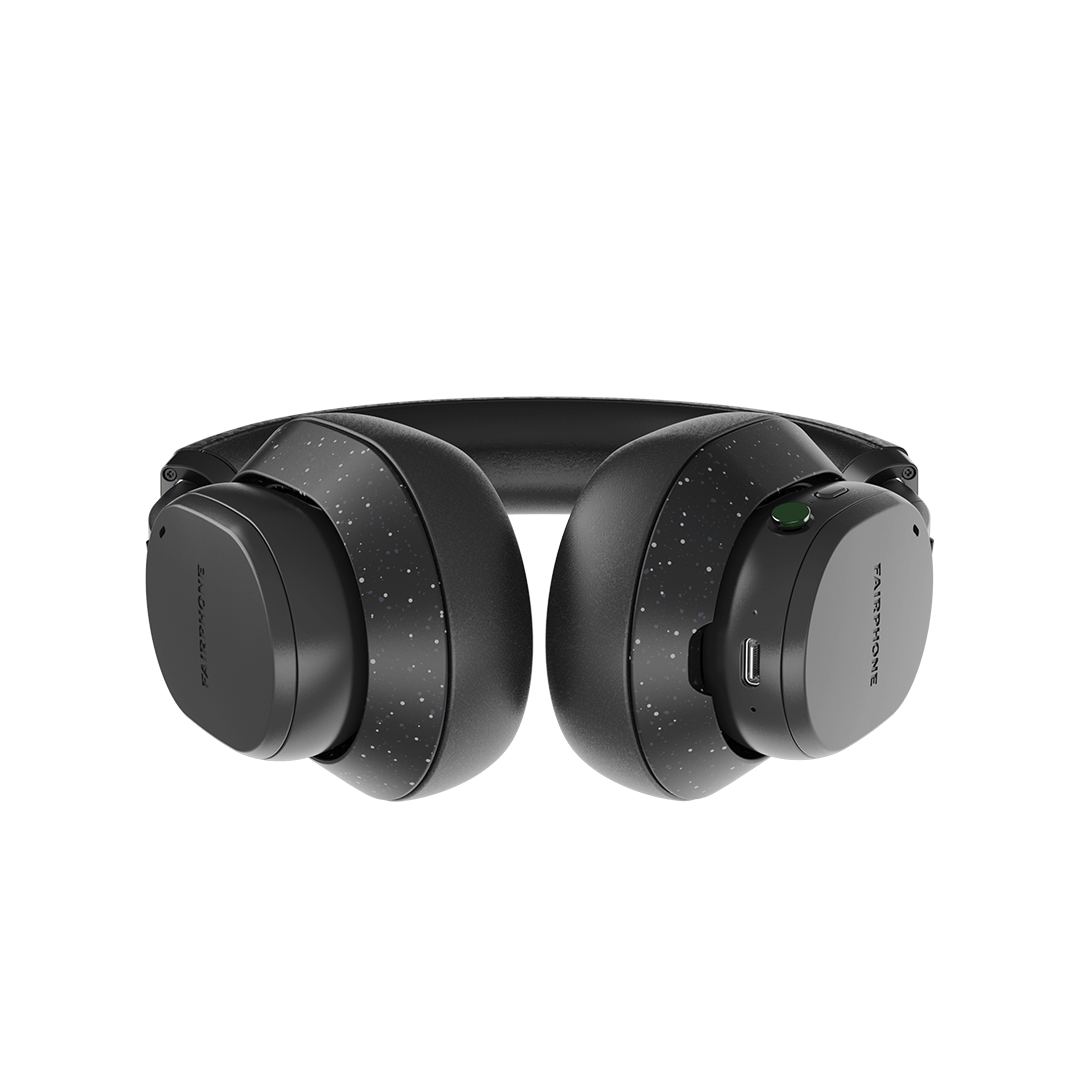 Make a statement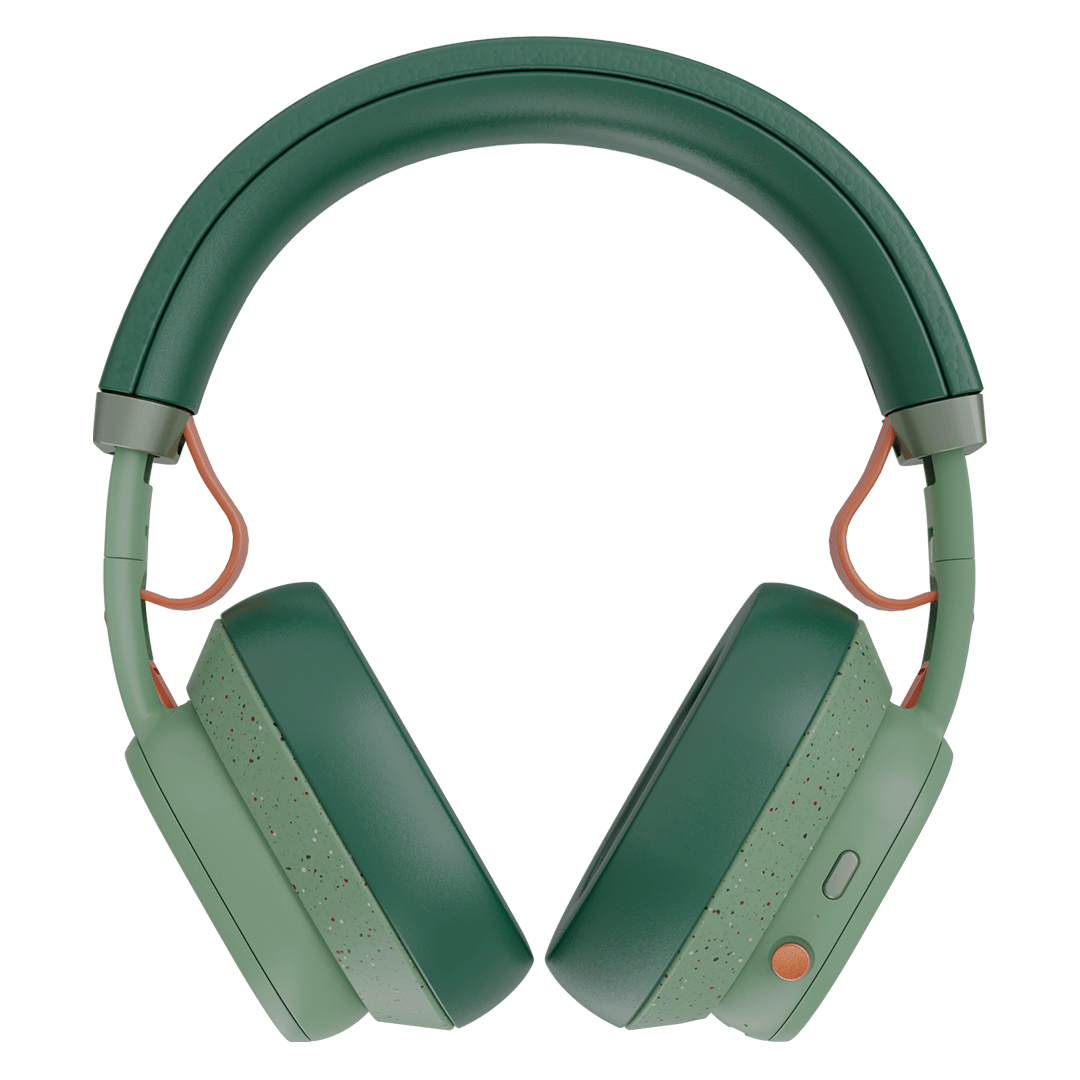 Bold sound. Bold innovation. For you and the planet.
Superior sound quality
The 40 mm dynamic driver delivers well-balanced sound quality to match your tastes and your mood.
Hybrid Active Noise Canceling
Your sound, your choice. Tune in if it's noisy. Tune out if it's not. You can activate your noise canceling feature at any time.
Industry-leading battery life
Designed to get the longest battery life possible. That means more than 500 charging cycles.
Seamless dual point connectivity
Call easily or connect to two devices simultaneously. No more hassle when you switch listening devices.
Dedicated app - IOS and Android
You can choose between equalizer presets, conduct software updates and even give your Fairbuds XL a name - hello!
Unlock the full potential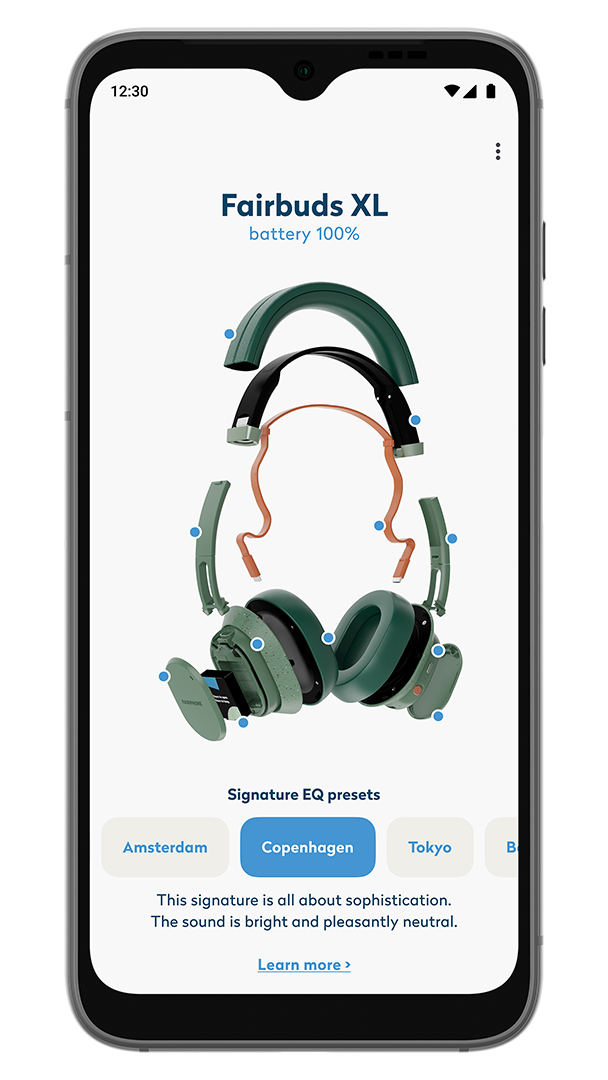 Listen to your heart's content with the free Fairsound app.
Expertly Designed Experience
Sonarworks, a world leader in sound calibration, has pulled together data from 150,000 listeners and thousands of headphones to bring an audio experience designed for you.
Signature Equalizer Presets
Not sure how you want to listen? Take a tour through our equalizer presets. Rock the the sounds of Amsterdam, Copenhagen, or whatever matches your mood.
The specs at a glance
The Fairbuds XL are made for all your listening and wireless needs.
Control
Joystick & ANC (Noise canceling) button

Bluetooth: 5.1 (Profiles A2DP V1.3.2,AVRCP V1.6.2, GAVPD V1.3,HFP V1.7.2,HSP V1.2)

Wireless Range: up to 10M (open air)
Battery capacity: 800mAh

Number of cycles: >500 cycles

Charging time: ≤3 hours

Standby time: 320 hours
Calling / Music time: ≤26 hours (ANC on), ≤30 hours (ANC off)
Wireless charging: No
Replaceable battery: Yes

40mm dynamic driver
Driver type: Dynamic
Sensitivity: 99±2dB at 1KHZ

Frequency Response: 20Hz -20KHz
Driver Impedance: 32Ω
Total of 6 mics: 2 left, 4 right
Smart assistants: Google Assistant, Amazon Alexa, Apple Siri
Weather resistant
IP54 rating (resistant to splashes)

Unfolded: H190 W180 D70
Folded: H140 W180 D70

Weight: 330 grams

Compatible with Fairphone 3, 3+, 4 and 5
Compatible with any device with Bluetooth
100% Recycled aluminium; 100% recycled tin in solder paste; >80% recycled plastics, Fairtrade Gold integrated into the supply chain; Travel pouch made from recycled fabrics

Yes: Ear cushions, headband cover, battery, earcap covers, headband, headband base, speaker left & right, speaker to speaker cable

Available in Green and Black
Awards
GUT (2,3), Stiftung Warentest
see more specifications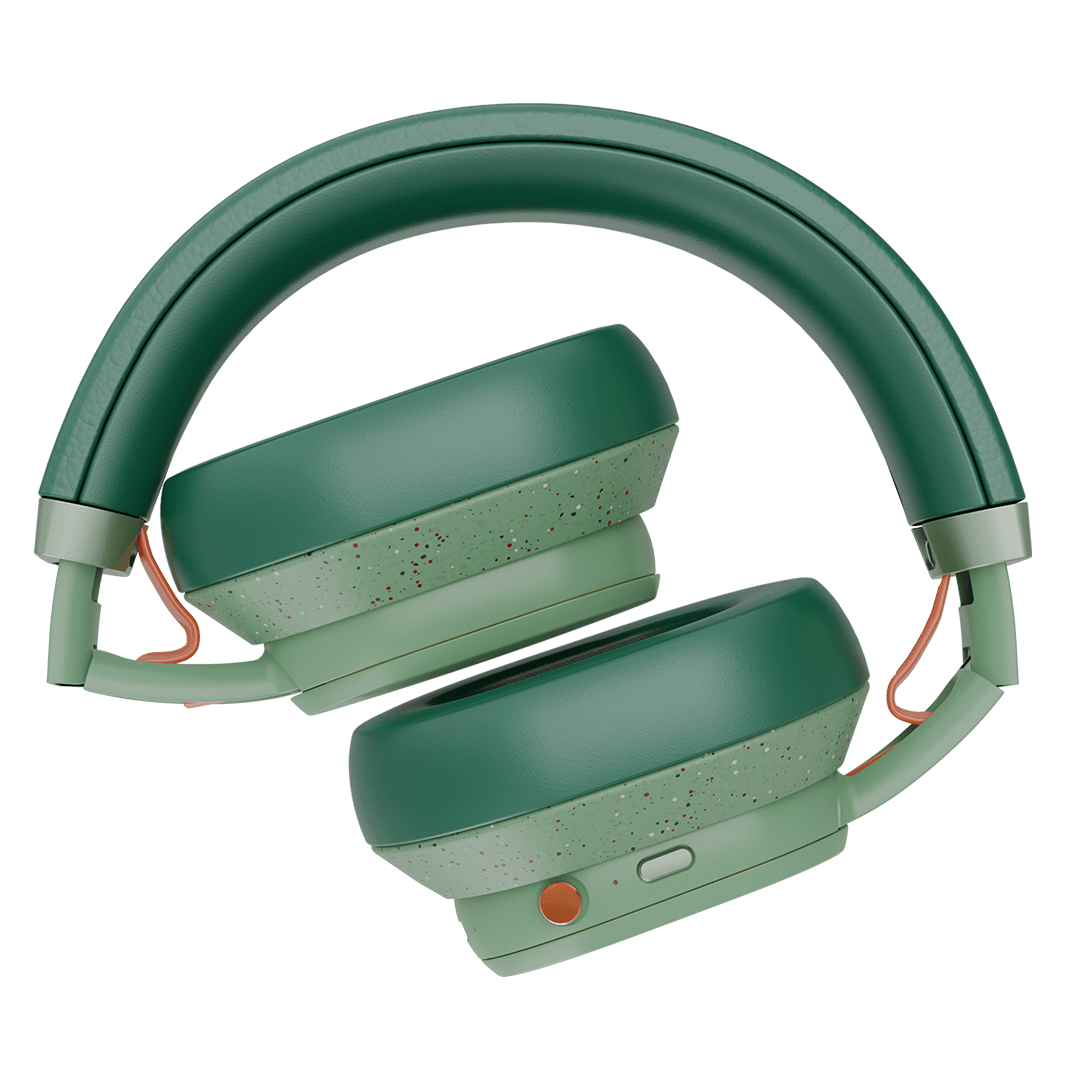 Included in the box
Everything you need to get started. No more. No less.
1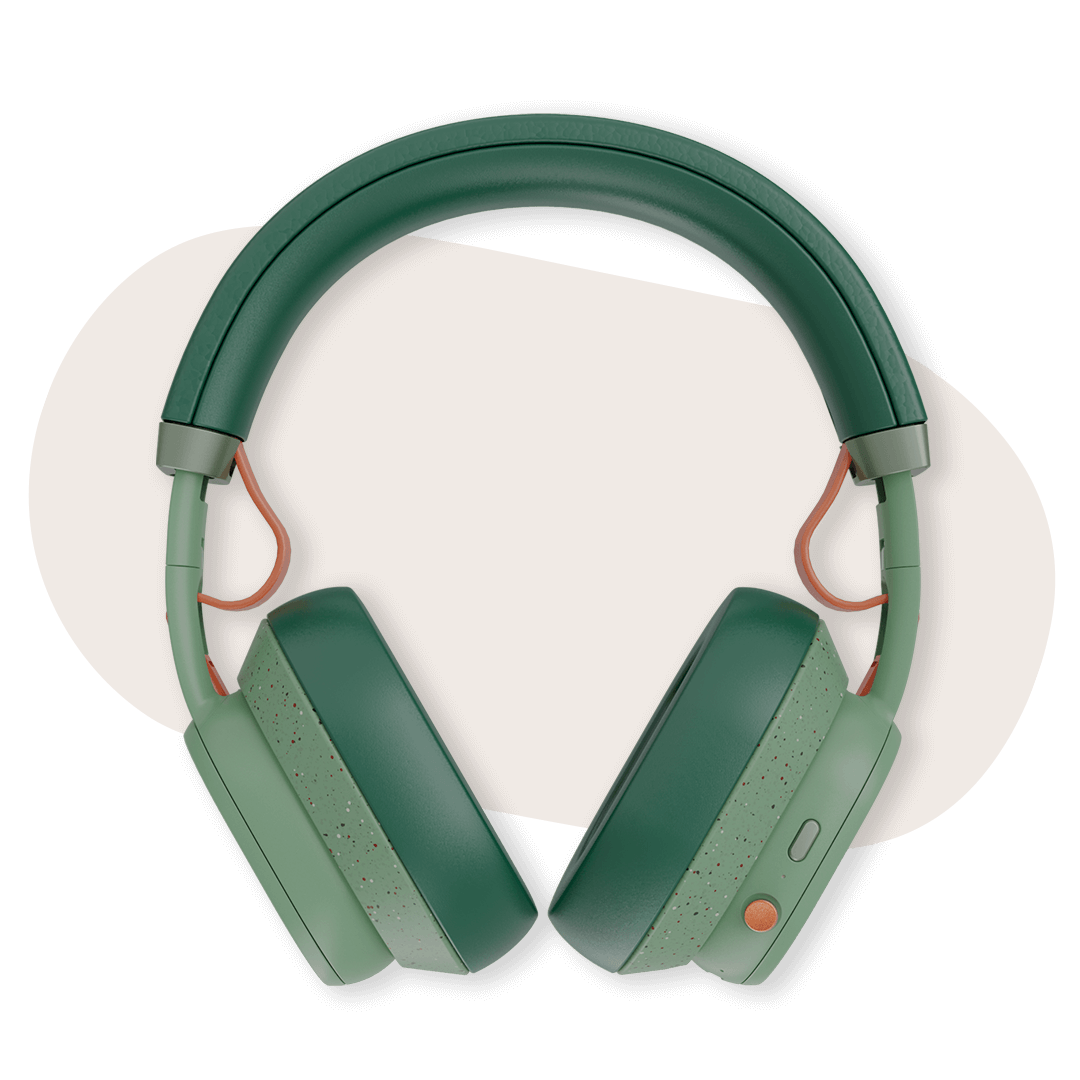 Fairbuds XL
2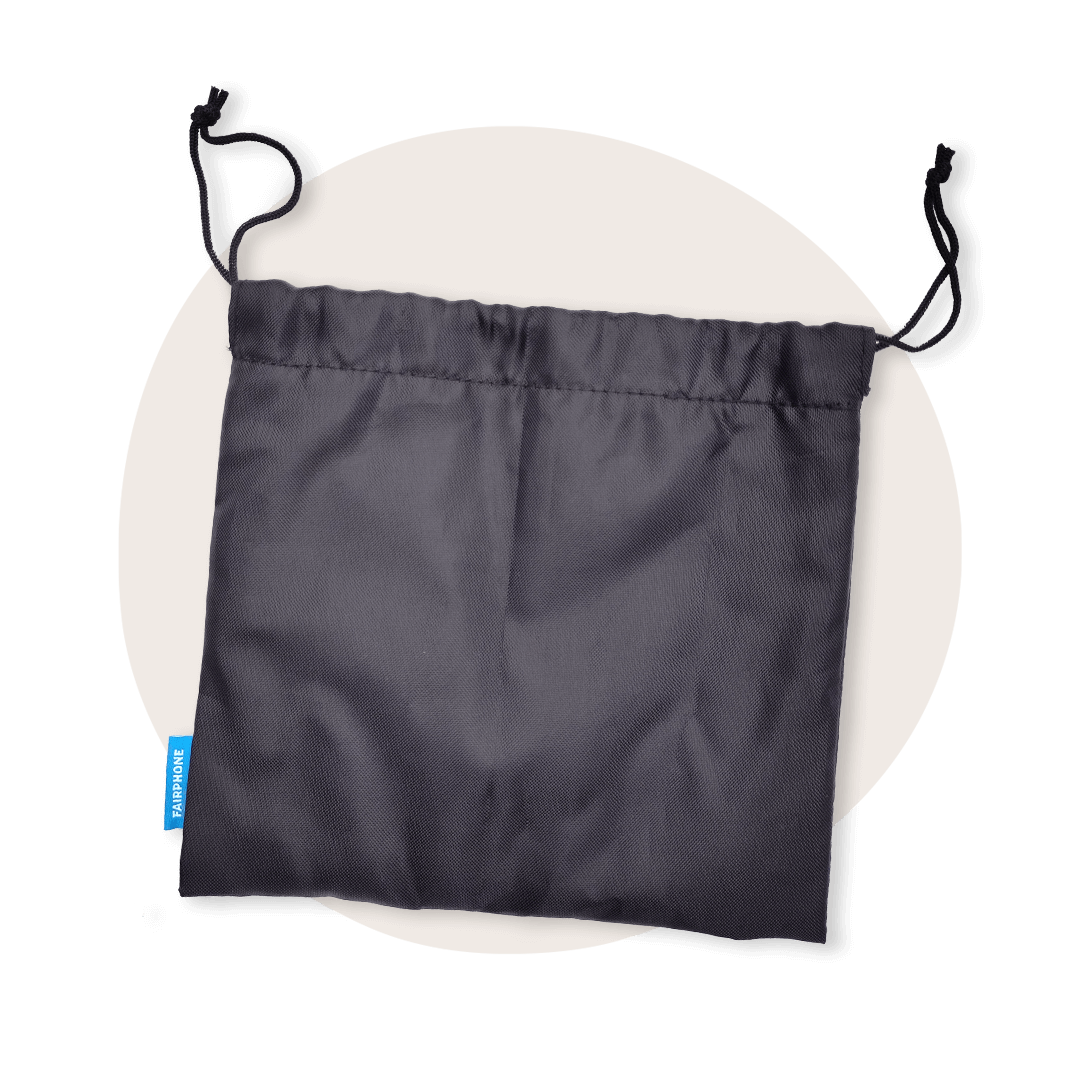 Storing pouch
3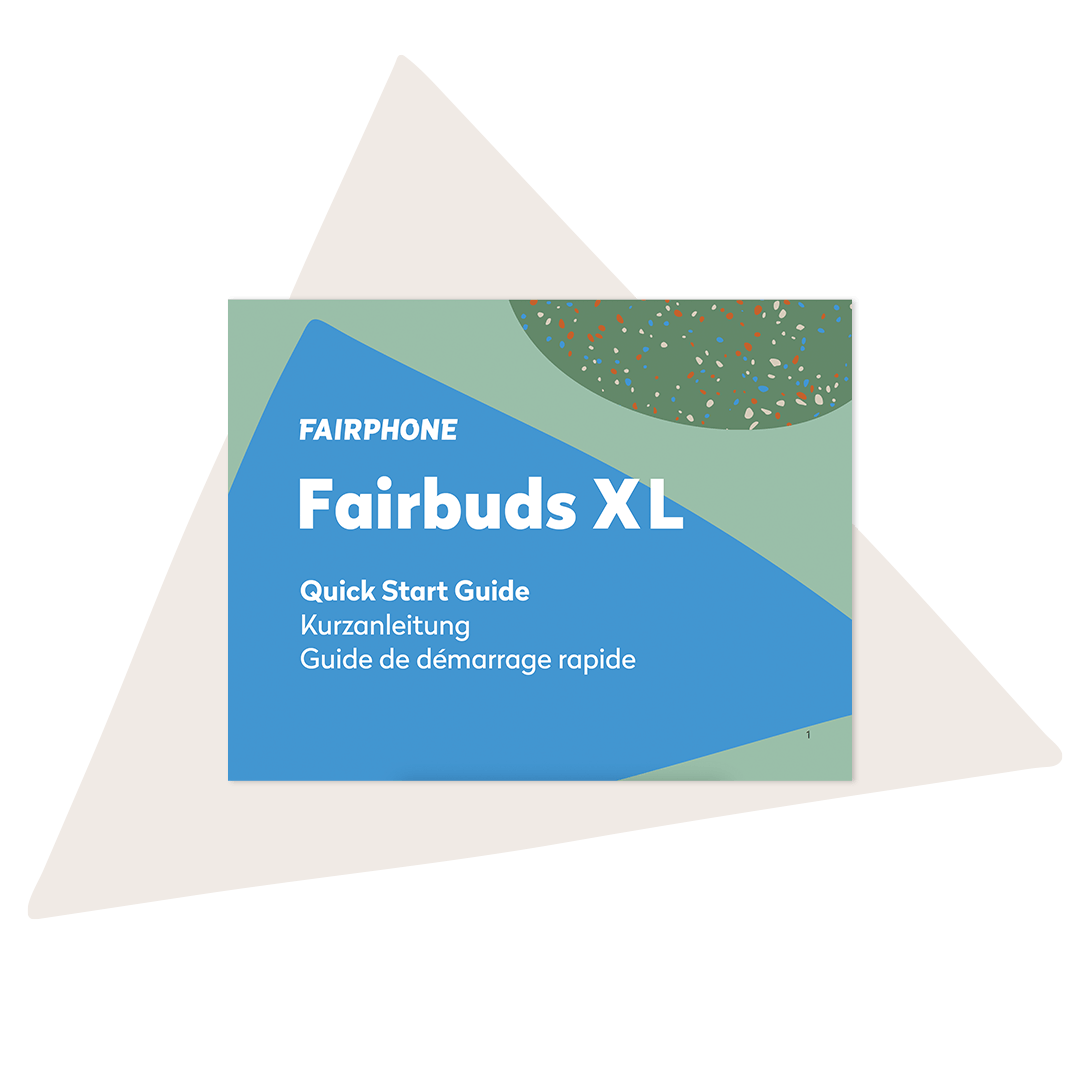 Quick-start guide
Best in green electronics
OUR IMPACT
There are more phones than people. And behind every device is a complex supply chain. With suppliers, local communities and the wider industry, we work for fairer materials and more responsible practices. Showing the electronics industry that we can do better.
Together we're disrupting the industry's short-term thinking that the world can no longer afford. And changing what it means to be "best."