FAIRPHONE 4
with /e/os by murena
Privacy by design.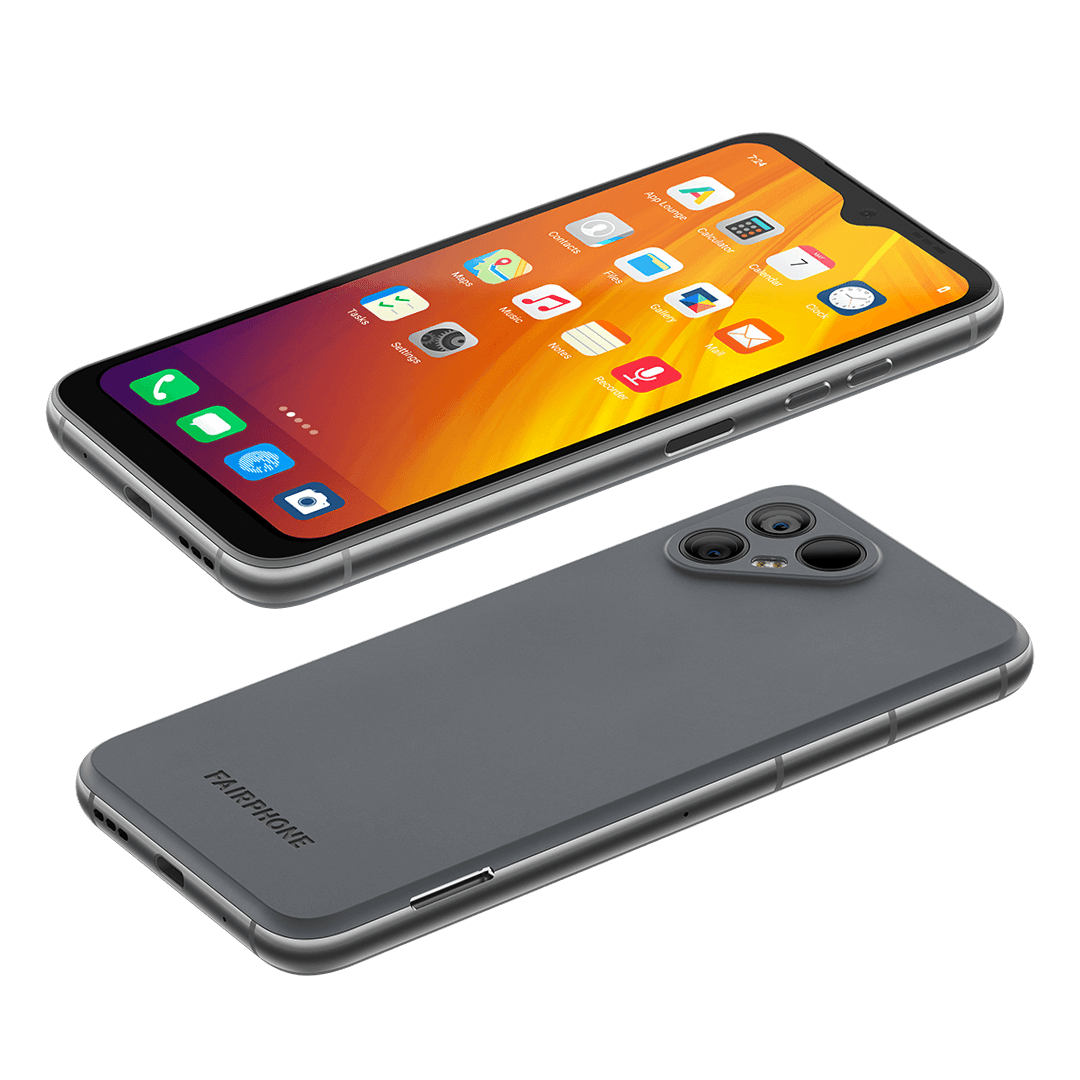 Looking for a smartphone experience that has all the functionality and values your privacy? This is it. This Fairphone 4 runs on the open-source "/e/OS" operating system, which is fully "deGoogled."
By default it doesn't send any data to Google and it's been designed to offer a great and natural user experience. /e/OS is paired with carefully selected apps, so you don't have to choose between functionality and privacy. Available with Fairphone 4 Grey 128GB version only.
fairphone 4 with /e/OS
Why /e/OS?
deGoogled OS
/e/OS is an open-source OS with no Google apps or Google services harvesting your data. Learn more
One account for your privacy
You can get an @murena.io account, allowing you to store, back up and retrieve your data safely on remote servers.
No google account needed
You can use the default, open source apps easily without needing to sign up for a Google account.
Apps with rated privacy
The App Lounge gives you insight into how many trackers are hidden in apps, allowing you to decide which to install or avoid
You're in controL
Choose whether you accept or not to stay tracked in the Advanced Privacy widget. This protects you from trackers when web browsing or inside apps
Compatible with most apps
Murena's AppLounge enables you to download apps from the Play store, from Fdroid and from a catalog of web apps
Which OS suits you better?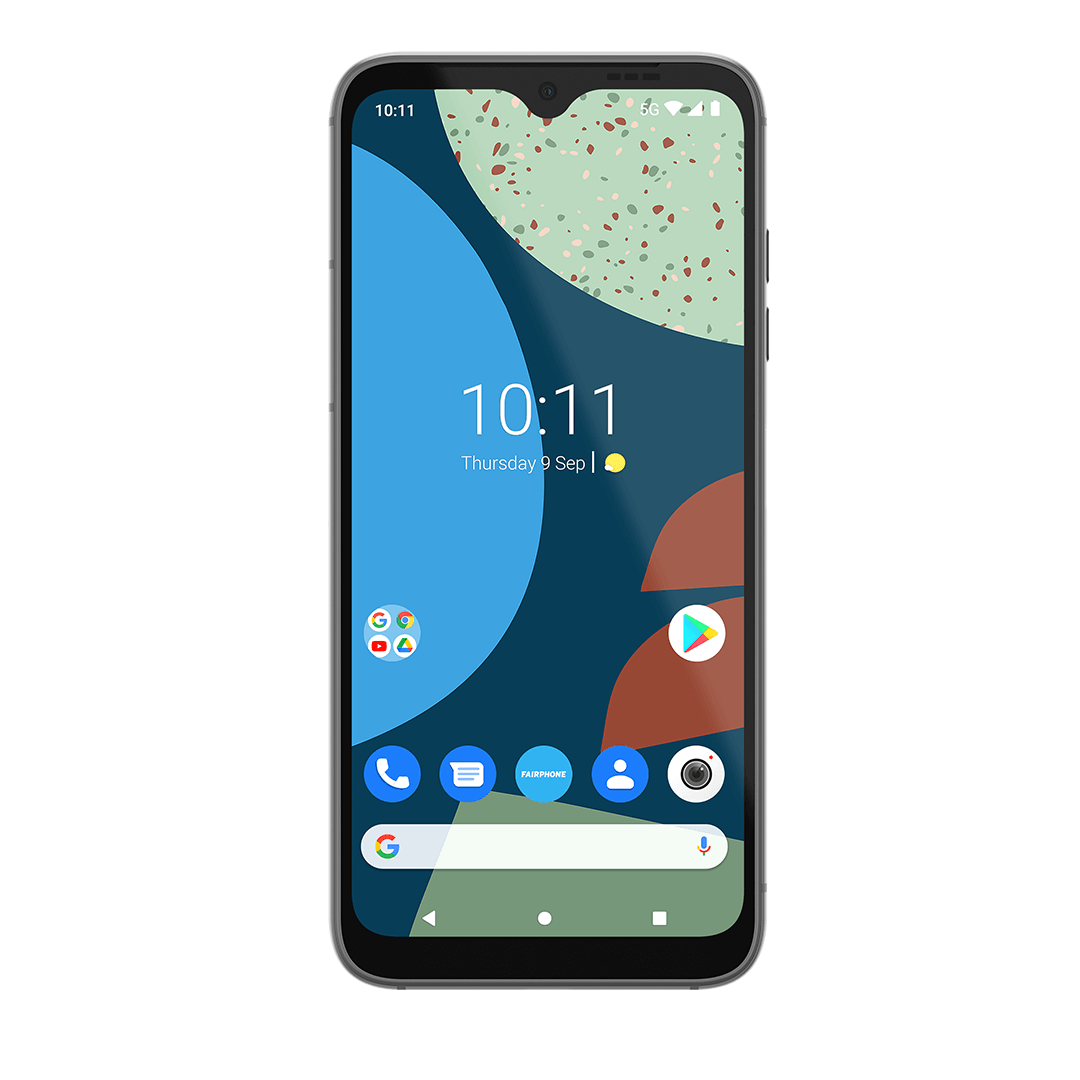 fairphone 4 with android
android os, just like you're used to
Standard Google apps are pre-installed like Google Maps, Chrome and Gmail
Support from Fairphone
Support from the Fairphone Customer Support team
Express yourself with colour
Choose from all Fairphone 4 colours including Grey, Green and Speckled Green
storage to suit your lifestyle
Choose how much storage you need, 128GB, 6GB RAM or 256GB, 8GB RAM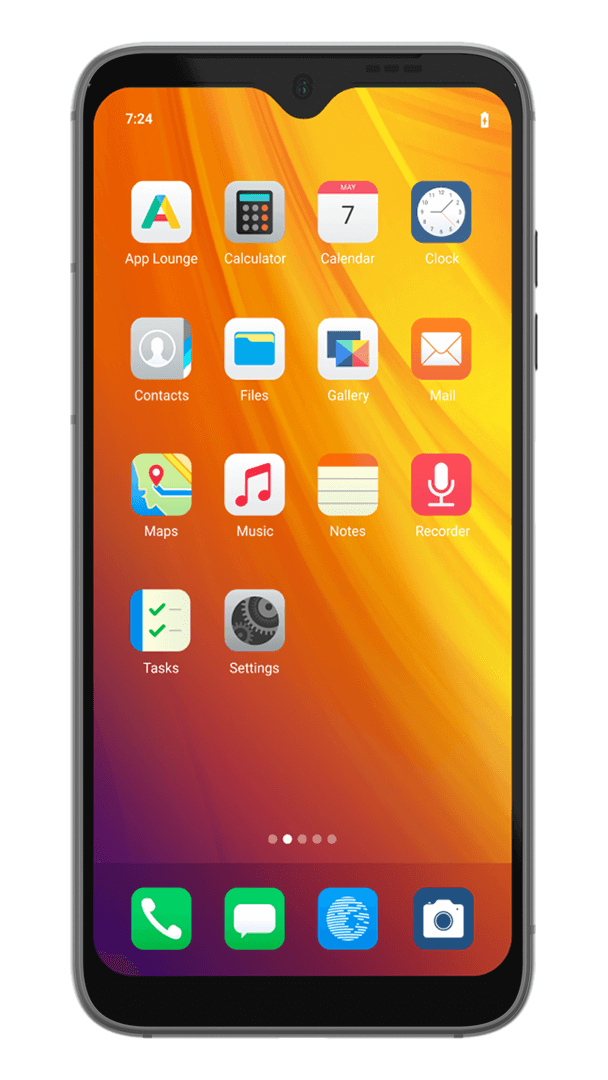 fairphone 4 with /e/os by murena
privacy focused os, fully 'degoogled'
A set of carefully selected, /e/OS default apps. You choose which additional apps you install. /e/OS is Android™ app compatible.
Support from murena
Support from the Murena team, the creators of /e/OS
grey is the new black
Fairphone 4 with /e/OS is available in Grey
go big or go home
Fairphone 4 with /e/OS storage is 128GB, 6GB RAM
Android is a trademark of Google LLC
Why Fairphone
offers /e/OS
At Fairphone, we're all about bringing fairness to software. We're focused on building trust with our awesome community, providing long-term software support, and giving you complete control over your phones. Embracing open source software is a big part of making these goals a reality.
So we partnered with Murena, to make their privacy-focused operating system, /e/OS, accessible to all. You can buy the Fairphone 4 with /e/OS preinstalled directly from our webshop. And when you do, you'll be in the good hands of Murena's support.
Fairphone and Open Source
FAIRPHONE 4 with e/os/
Long-lasting, sustainable and privacy-conscious. Available in Grey with 128GB storage and 6GB RAM.
€579.00
buy fairphone 4 with /e/os
Awarded "best in green electronics"

OUR IMPACT
There are more phones than people. And behind every device is a complex supply chain. With suppliers, local communities and the wider industry, we work for fairer materials and more responsible practices. Showing the electronics industry that we can do better.
Together we're disrupting the industry's short-term thinking that the world can no longer afford. And changing what it means to be "best."