Android enterprise recommended
It's not just a seal of approval. Fairphone and Google™ are working together to provide enterprises with the best and most secure mobile experience possible. So you can feel good about setting your business up on mobile with the Fairphone 5.
contact us today
Fairphone 5 is Android Enterprise Recommended
Say hello to the new Fairphone 5. Designed for your business. Made fair. With long-term support for at least eight years, a five-year warranty and a minimum of five Android OS updates, your employees will be taken care of for a really, REALLY long time! The Fairphone 5 ships with Android™ 13 with security support till August 2031 at least.

get fairphone for your business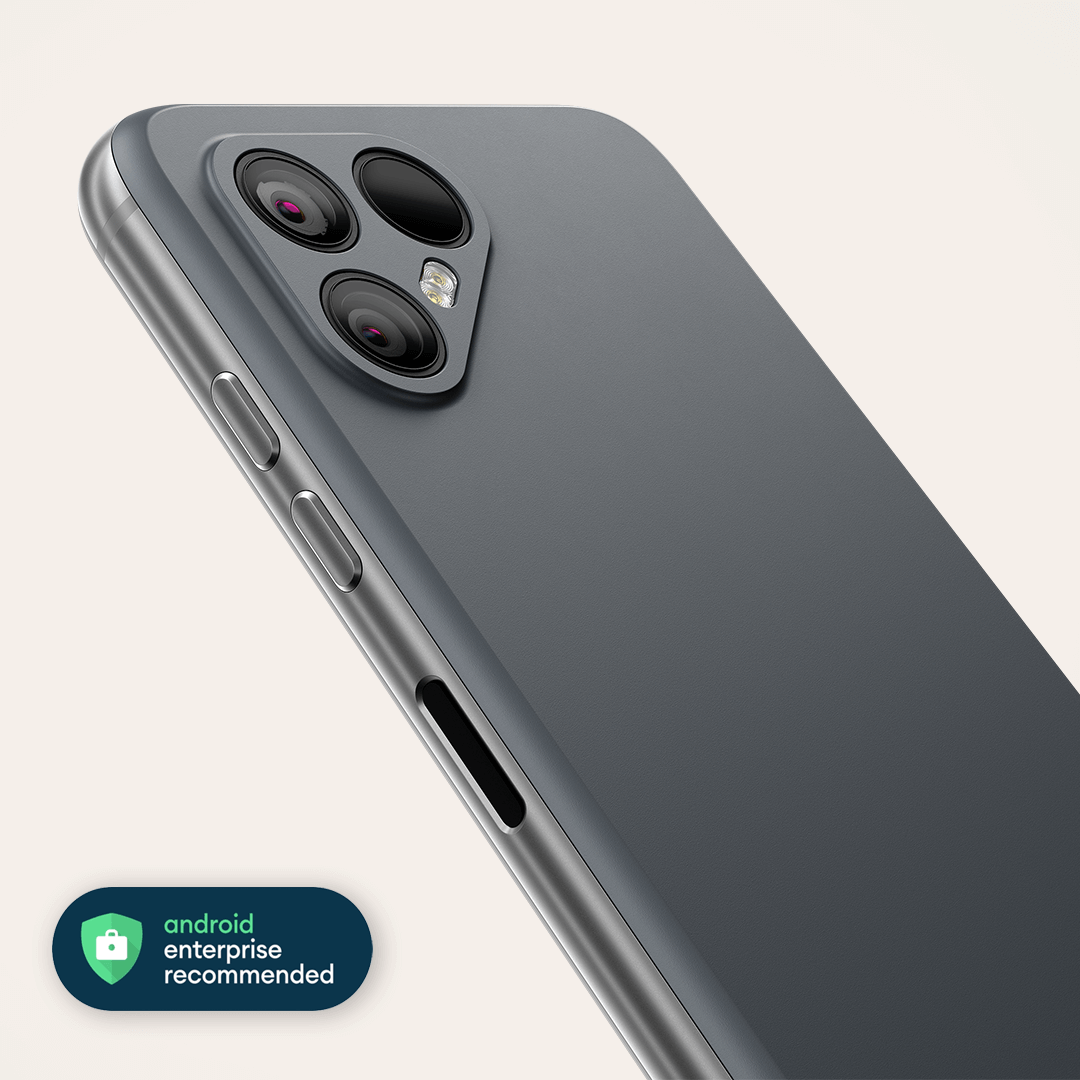 Fairphone 4 is also Android Enterprise Recommended
The Fairphone 4 is sustainable, long-lasting and fair. Especially when it comes to your business – and the business of doing good. Support your employees and the planet by making the fair choice. The Fairphone 4 is delivered with Android™ 13* (upgradable to Android™ 14). We are aiming for software support until 2026 and may extend that to 2028.

get fairphone for your business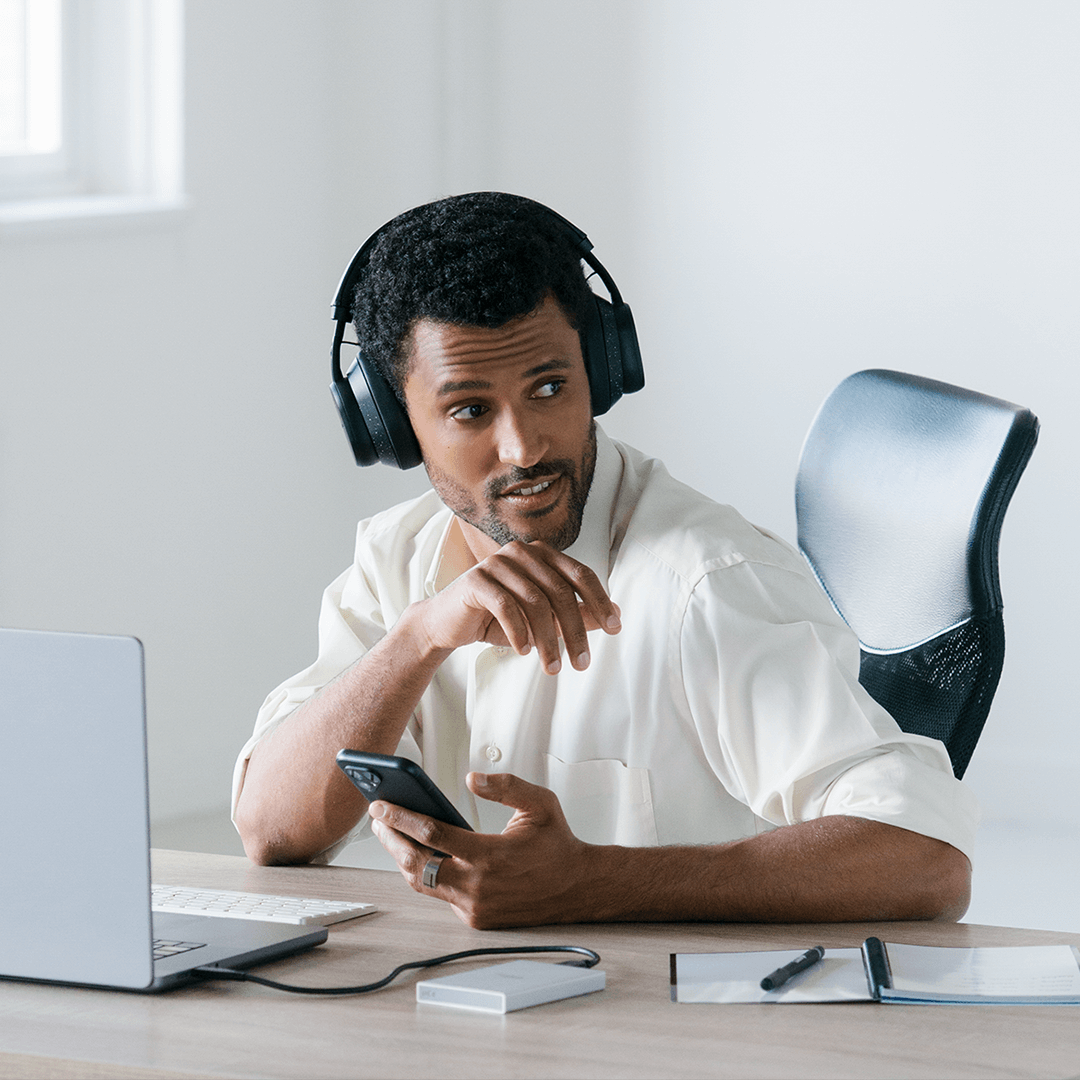 Powerful & secure
Android Enterprise provides a security and management framework built right into Android. Fairphone's participation in the program gives our customers added assurance that it meets Google's strict hardware and software requirements. Android Enterprise Recommended means you get timely security patches and clear information about major updates. Know your company's devices are always up to date.
Learn more about Android Security Bulletins
Learn more about Android Enterprise Recommended
Google and Android are trademarks of Google LLC
Best in green electronics
OUR IMPACT
There are more phones than people. And behind every device is a complex supply chain. With suppliers, local communities and the wider industry, we work for fairer materials and more responsible practices. Showing the electronics industry that we can do better.
Together we're disrupting the industry's short-term thinking that the world can no longer afford. And changing what it means to be "best."