Being sustainable has never been this Easy
Always with a working phone
Fast 48 hrs phone replacement service.
No repair costs


Free repair service included.
Cheaper over time


Lower your monthly fee by keeping your phone longer.
Good for the planet


Minimize electronic waste and maximize recycling.
Easy to upgrade


Upgrade to our latest device if you need it.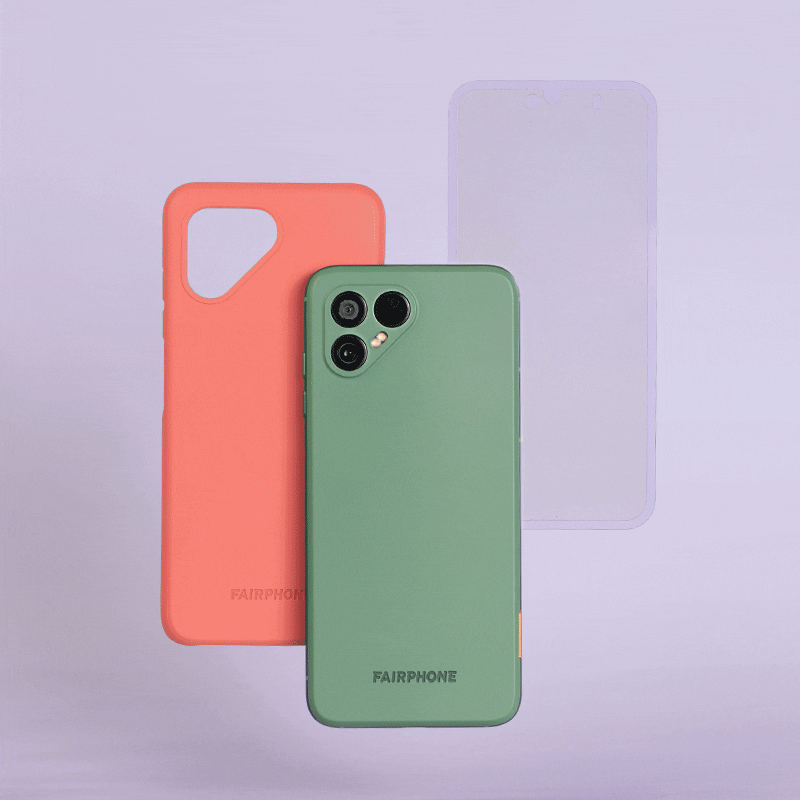 What's included
Phone and protection
✓ Fairphone 4 (in 256GB, 8GB RAM, Color: Green)*
✓ Protective case with color of your choice
✓ Screen protector (blue light filter)
Easy repairs and replacement
✓ Lifetime warranty
✓ Free repairs or replacement of parts*
✓ If your phone breaks, we swap it in 48hrs*
Easy to upgrade
Upgrade to our latest device when one becomes available for a small extra amount per month.
Be aware: Use your own SIM card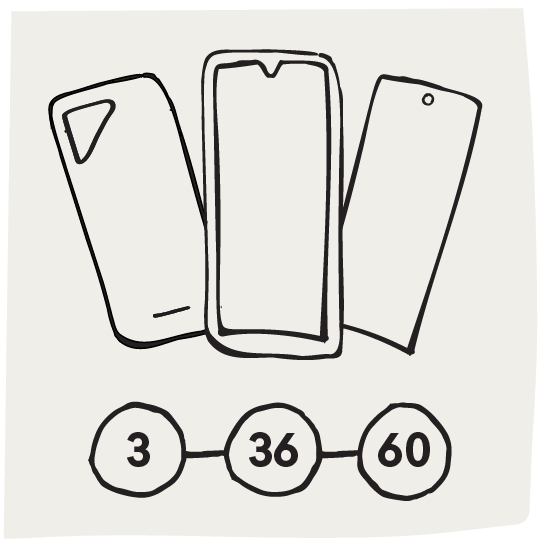 Choose your plan
Choose a 3, 36, or 60 months subscription. You'll receive your phone within 48 hrs.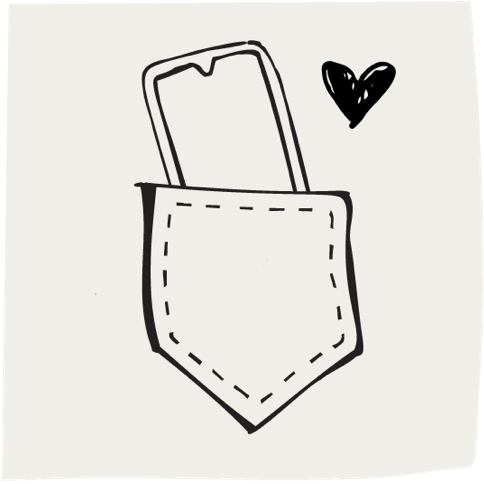 Love your Fairphone
Use your phone as long as possible. Cancel or extend your subscription at any time.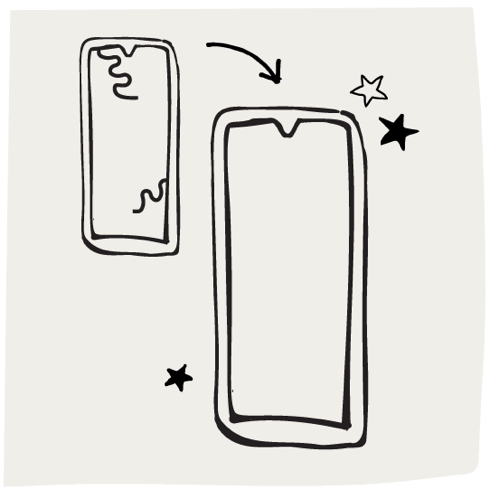 Relax, it's covered
Always with a working phone with our 48 hour replacement service.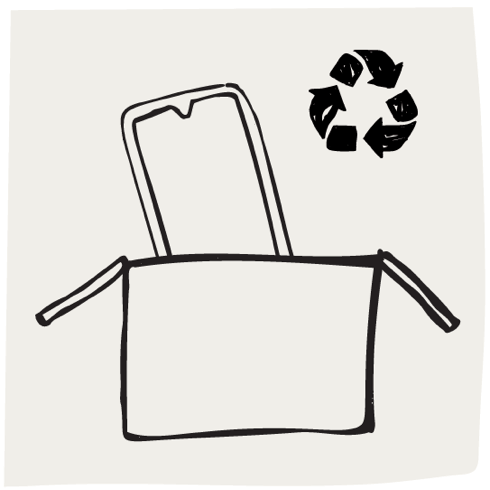 You return, we reuse & recycle
Send your phone back at the end of your subscription. We will wipe all of your data and reuse or recycle components.

*The 'average operator subscription cost' was calculated using the prices from five popular telco operators in the Netherlands ranging from affordable to premium providers. The data was collected between 13-20 March 2023 from the website of an online store for mobile phones, phone plans and accessories in the Netherlands.
**No data plan included in any of the subscriptions.
***All prices include the Fairphone 4 Protective Soft Case and Screen Protector.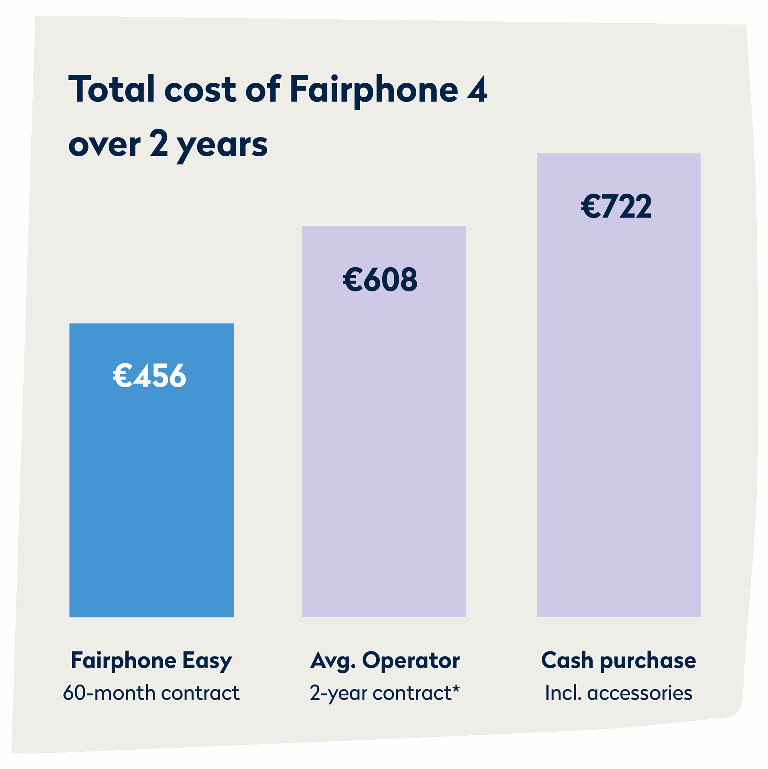 All-in repair service
Accidents happen to the best of us - don't worry. We'll repair your device and replace it within 48 hours - and wipe all data off your old one if you haven't already.
Repair costs? On us, of course*.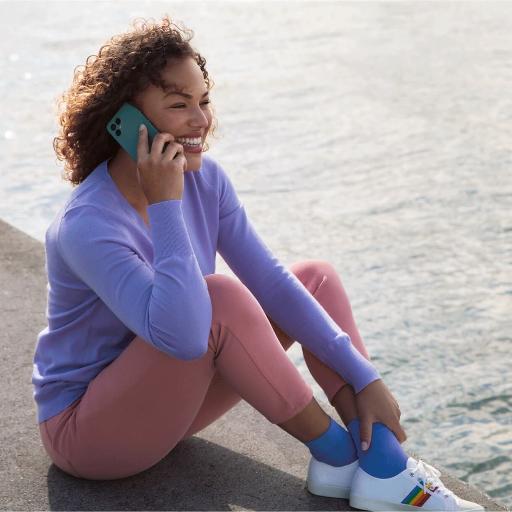 Take care, save money. Easy!


Since the biggest environmental impact of your phone happens during production, we'll reward you for keeping your phone longer in use. The longer you keep your phone damage free, the more discount you get.*
Good for the planet, good for your wallet.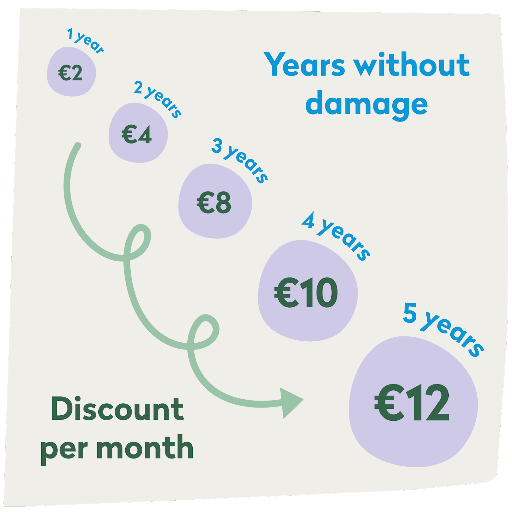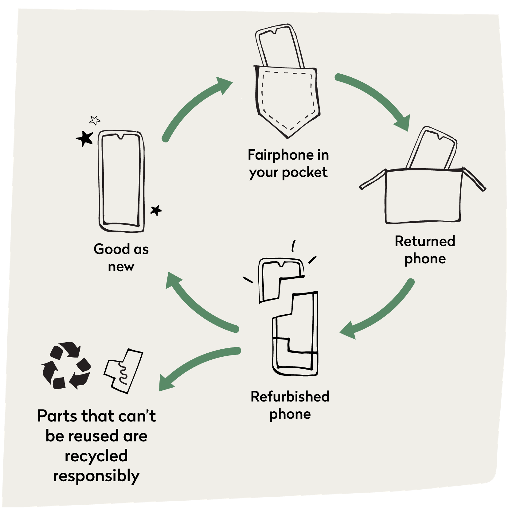 Nothing is wasted. Everything lives on.

By subscribing to Fairphone Easy, you're contributing to a more circular economy.

Every Fairphone returned to us is reused for a new subscriber. If it's scuffed, we'll refurbish it before we pass it on. If that's not possible, we'll recycle responsibly in our European facility, minimising electronic waste.

Frequently Asked Questions
How can I subscribe?


Here on our website you can subscribe to Fairphone Easy.
After successful confirmation of the credit check we will send you the phone and accessories within 48 hrs.
What kind of repairs are included?


All hardware repairs are included. Software issues will be resolved remotely. In general, all repairs are free, except for water damage or user induced damage.
Replacing a screen and battery is for free once a year. Any extra replacement will be on you. We will only charge you the cost price.

Can I keep the phone after the subscription period?

You cannot keep or buy the phone after the subscription period. With Fairphone Easy we have the ambition to keep phones in use as long as we can.
By retaining ownership we can control this and can ensure the phone and its parts are used as long as possible. In the end we will recycle all materials.