Tune into what you want
True Wireless Stereo Earbuds
Tune into what
you want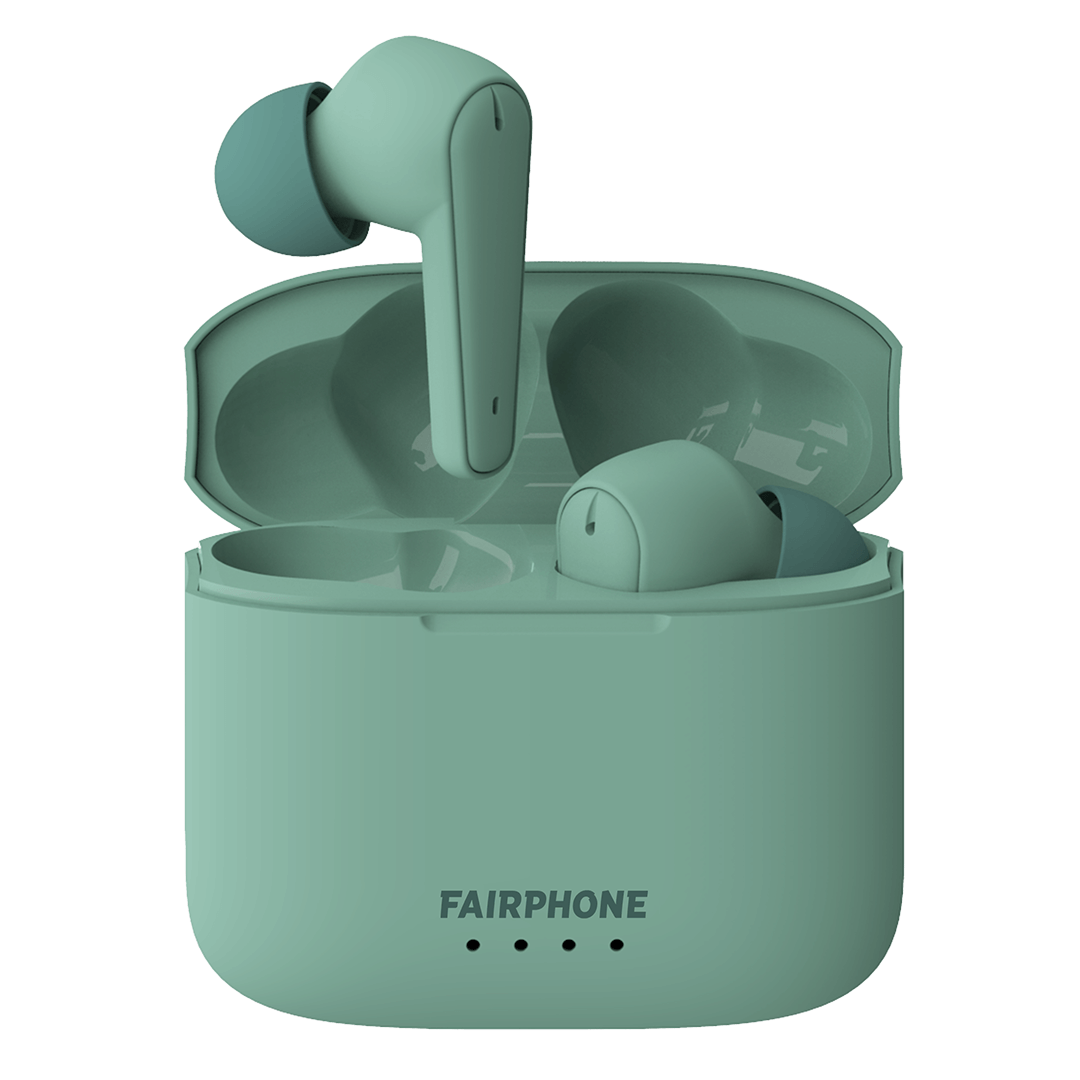 867 REVIEWS
True Wireless Stereo Earbuds Reviews

Wireless in-ear Earbuds made from recycled materials for any experience
What's good for you is good for the planet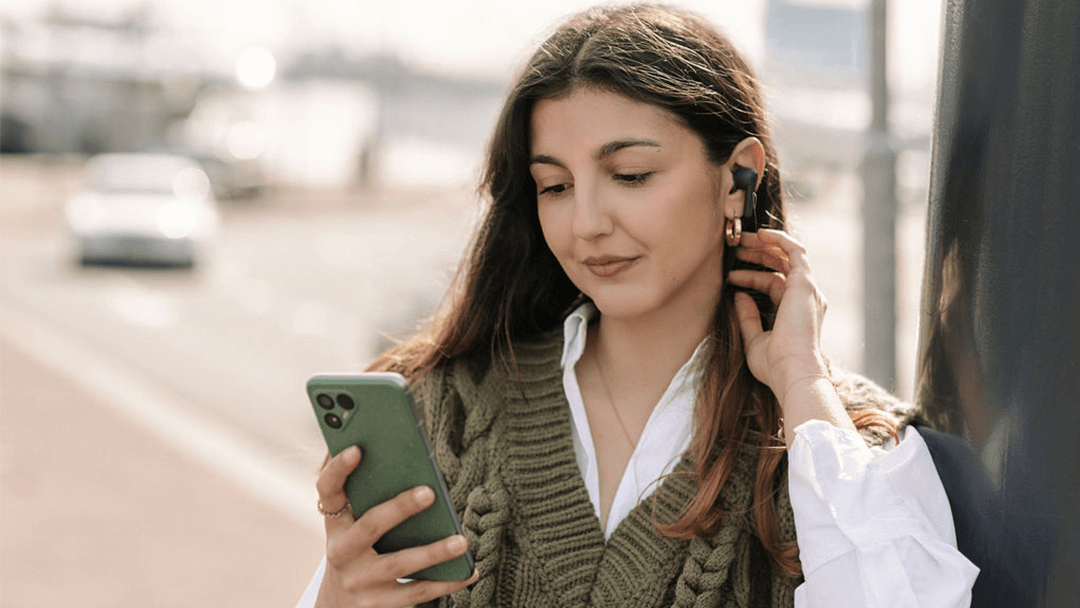 Need to make a call? Want to go for a run? Your True Wireless Stereo Earbuds are weather resistant, noise canceling, easy to control, and powered to outlast your longest playlist. And they're made with recycled materials and reduce waste. That sounds great.
Minimalist design. Minimal waste.
Made from fair and recycled materials. This is what innovation sounds like.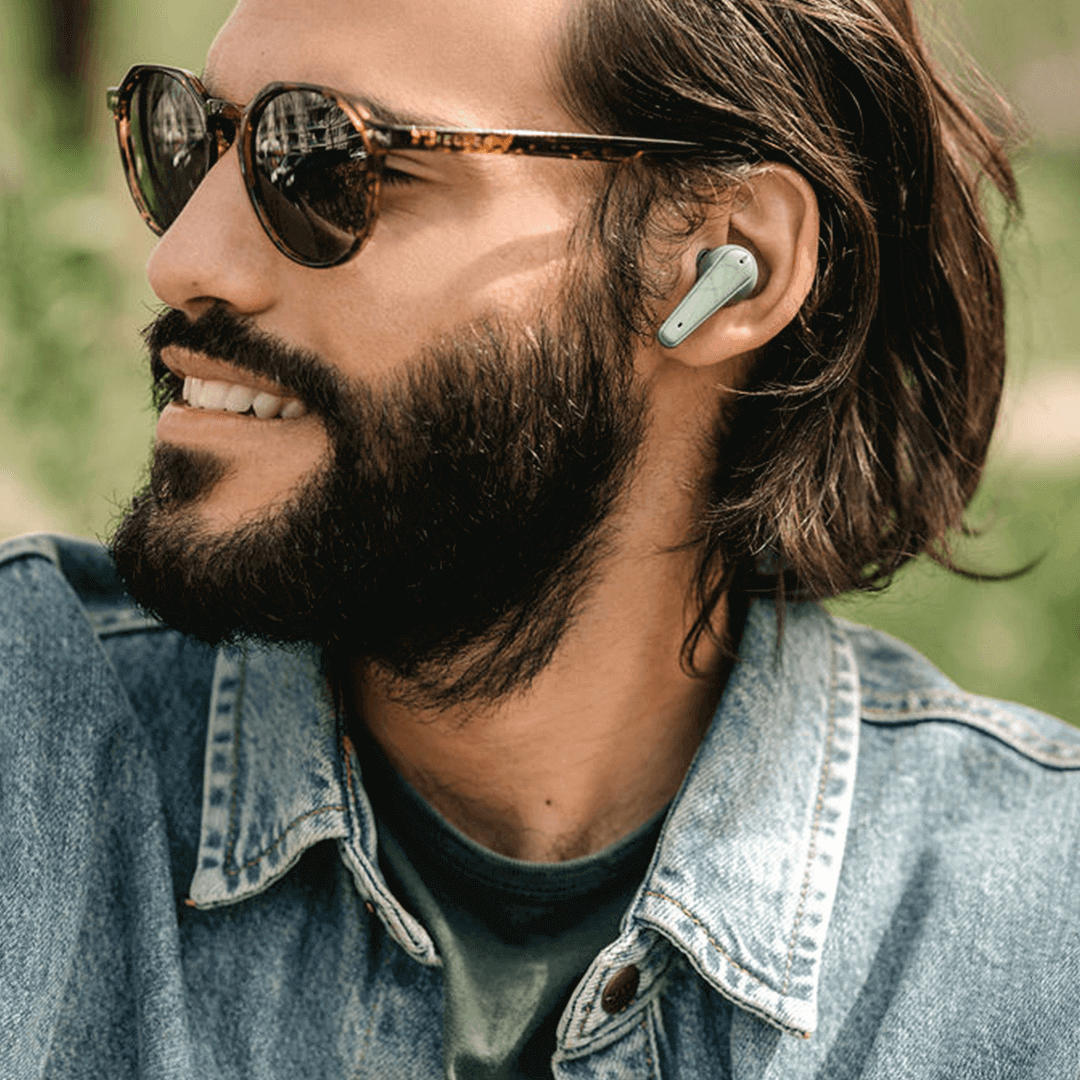 Minimal waste
Both the earbuds and the charging case are made with 30% recycled plastics. And as a world-first, these earbuds are the first to have Fairtrade Gold integrated into the supply chain. What's more, for every pair you buy, we divert the equivalent weight in electronic waste from the landfill and instead reuse or recycle it. This means 100% compensation for the material we put into the market. Making it e-waste neutral.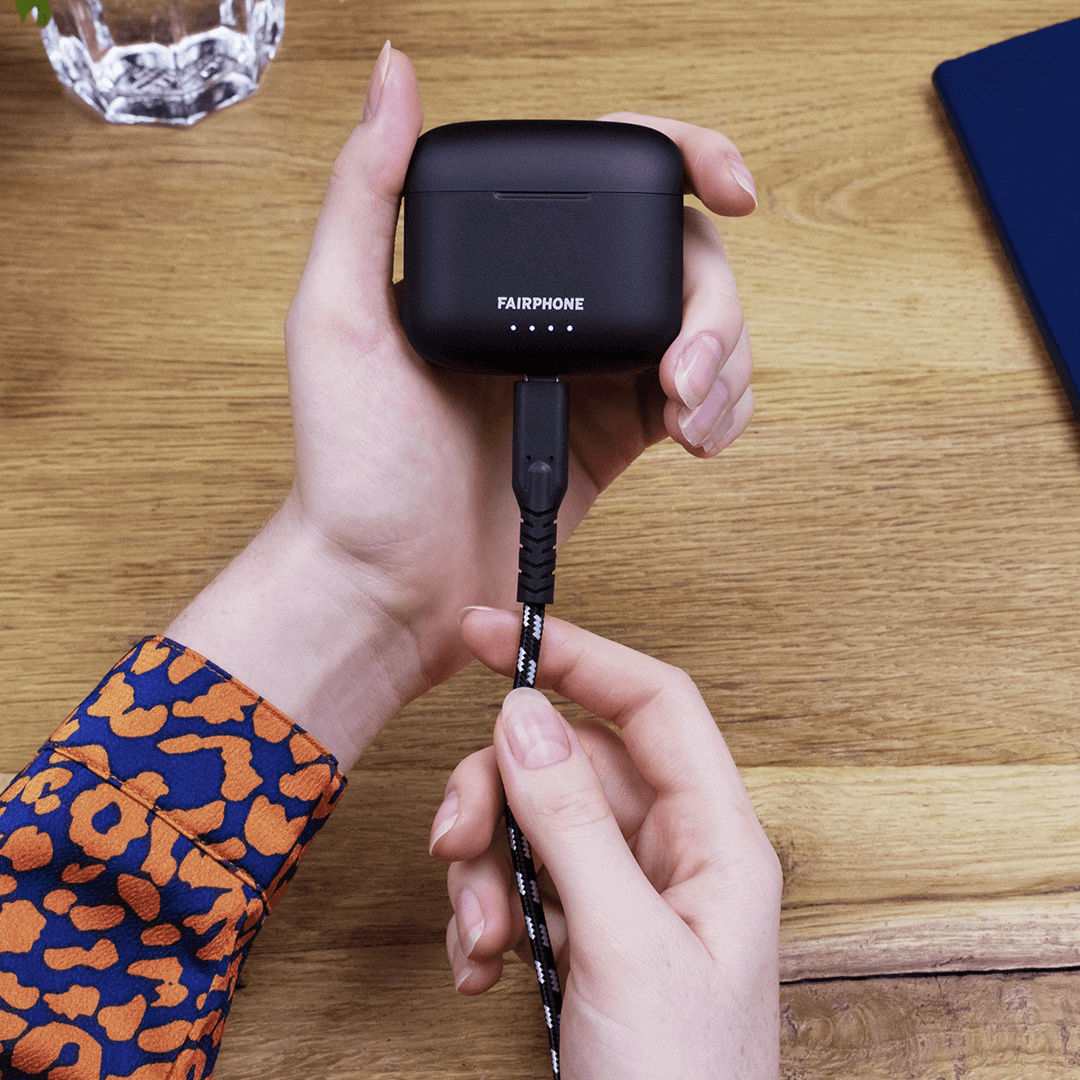 Maximum efficiency
Fully powered quickly and efficiently in up to 2 hours through the charging case. If you manage to break your charging case or lose an earbud, we've got you covered. We offer replacements from the case to the earbuds and even the rubber tips, so you only need to replace what you need. And you can do it with little interruption. It's that fast and easy.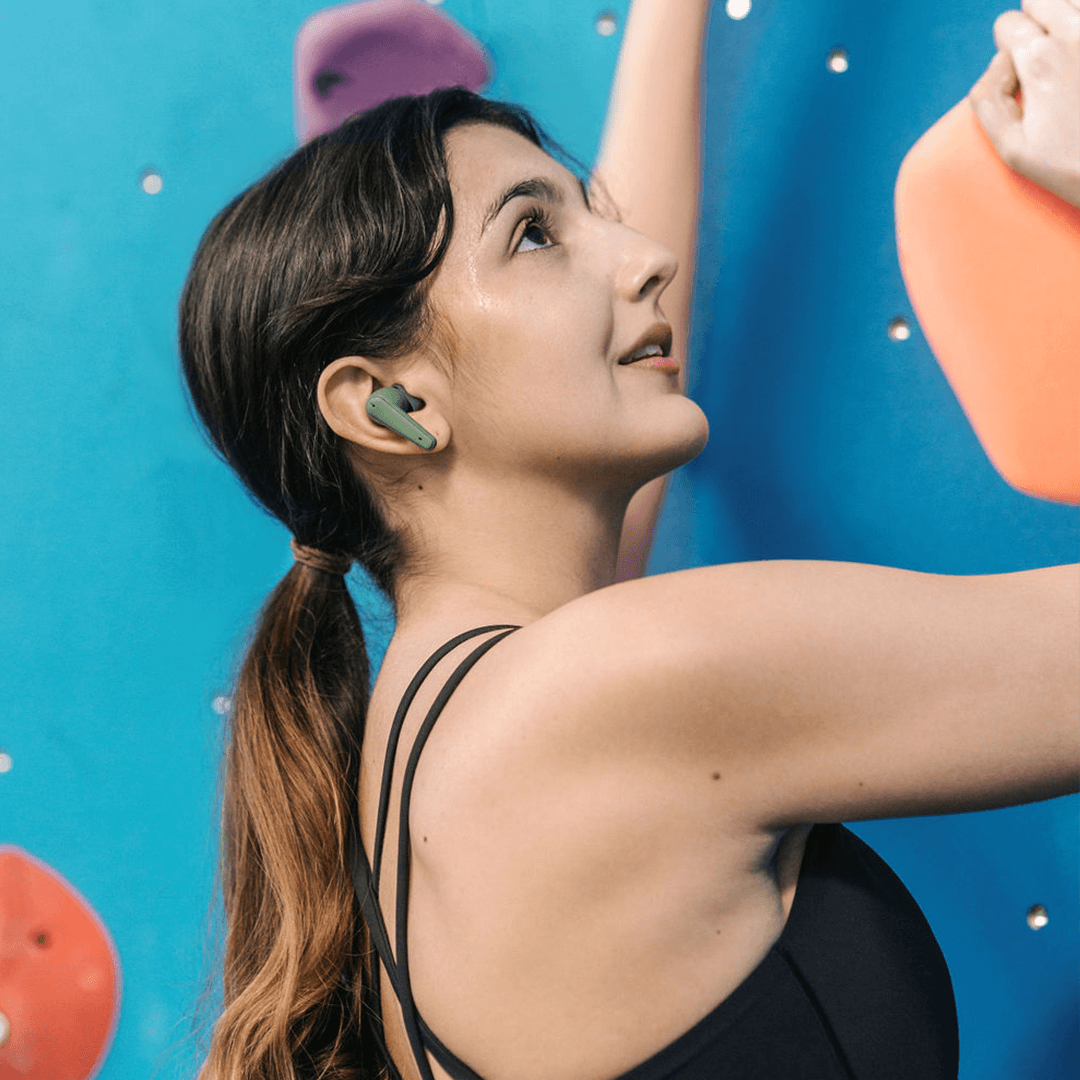 Made for you
Designed to be stylish and also practical. Your True Wireless Earbuds are IPx4 rated weather resistant. That means you can go running or dancing in the rain without interruption to your listening experience.

And they're comfortable. The eartips are soft and come in three sizes, so they fit any ear. Combine that with sweat resistance and you've got a great fit for workouts, sports and other activities.
Follow your intuition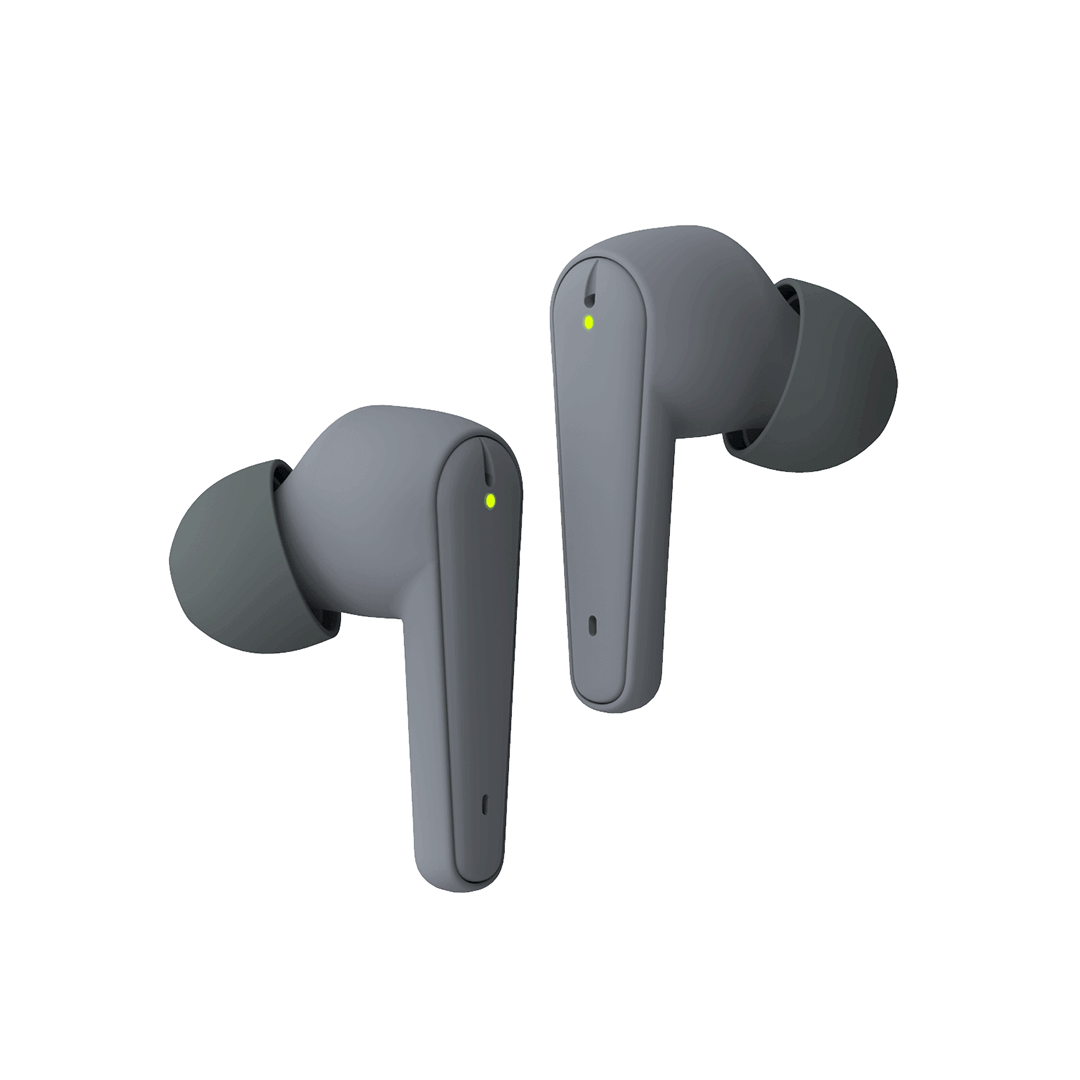 Great sound quality, intuitive controls and a seamless experience to match your own.
Clear sound quality
The 10mm dynamic drivers deliver well-balanced and clear sound quality to match all your listening needs.
Hybrid Active Noise Canceling
You can activate your noise canceling feature at any time. Whenever you want.
Industry-leading battery life
Designed to get the longest battery life possible. So you're always ready to go. Again, and again, and again.
Seamless wireless experience
Everything can be done by tap. Tap to answer a call or double tap to get back to your music. Triple tap to skip to the next song.
The specs at a glance
The True Wireless Stereo Earbuds are packed with future-proof specs
Touch control (single, double tap)
In-ear Detection
Bluetooth: 5.2 (Profiles A2DP, HFP, AVRCP)
Wireless Range: up to 10M (open air)
Charging case battery: 500mAh
Earbuds: 45mAh
Charging Time: 2h for charging case, 1.5h for earbuds
Standby Time: 180 days
Talk/Playing Time: 5h
10mm dynamic driver /32 ohm
Sensitivity: 101+/-3dB
Frequency Response Range: 20Hz~20KHz
Two microphones in each earbud
Sound Through mode and Digital Noise Cancellation using Active Noise Cancellation (ANC)
Weather resistant
IPx4 rating (resistant to splashes)
Length: 60.4mm
Width: 24.7mm
Height: 54.0mm
Weight: 46g
Compatible with Fairphone 3, 3+, 4 and 5
Compatible with any device with Bluetooth
Earbuds and Charging Case housing contains 30% recycled plastic (PC + ABS)
Available in Grey and Green. Smooth finish
Batteries are not replaceable
see more specifications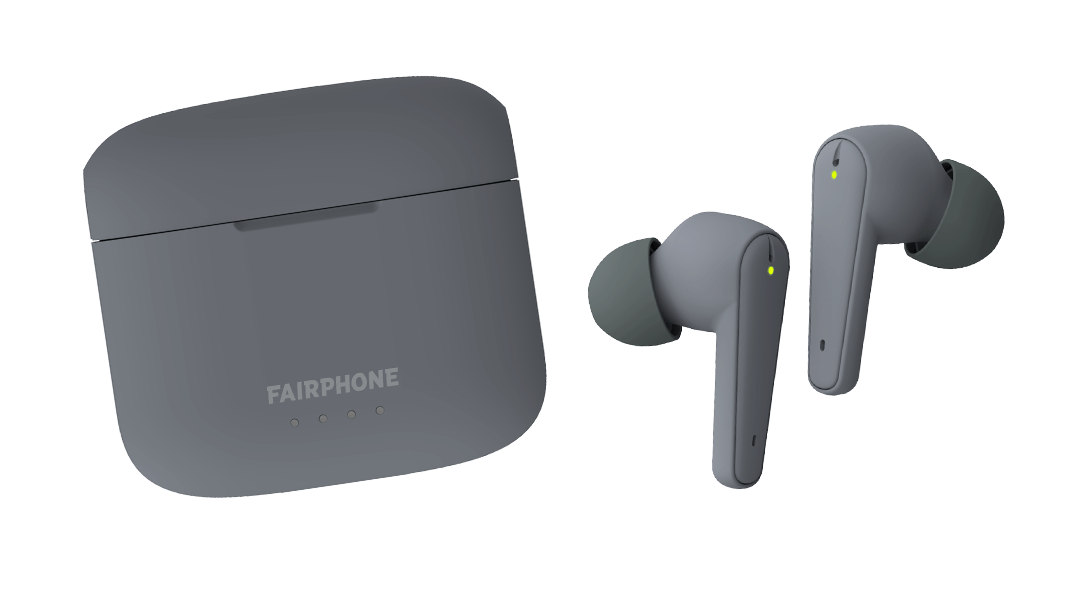 What's in the box?
Only the things you need. If you don't need it, we don't include it. It's your choice.
1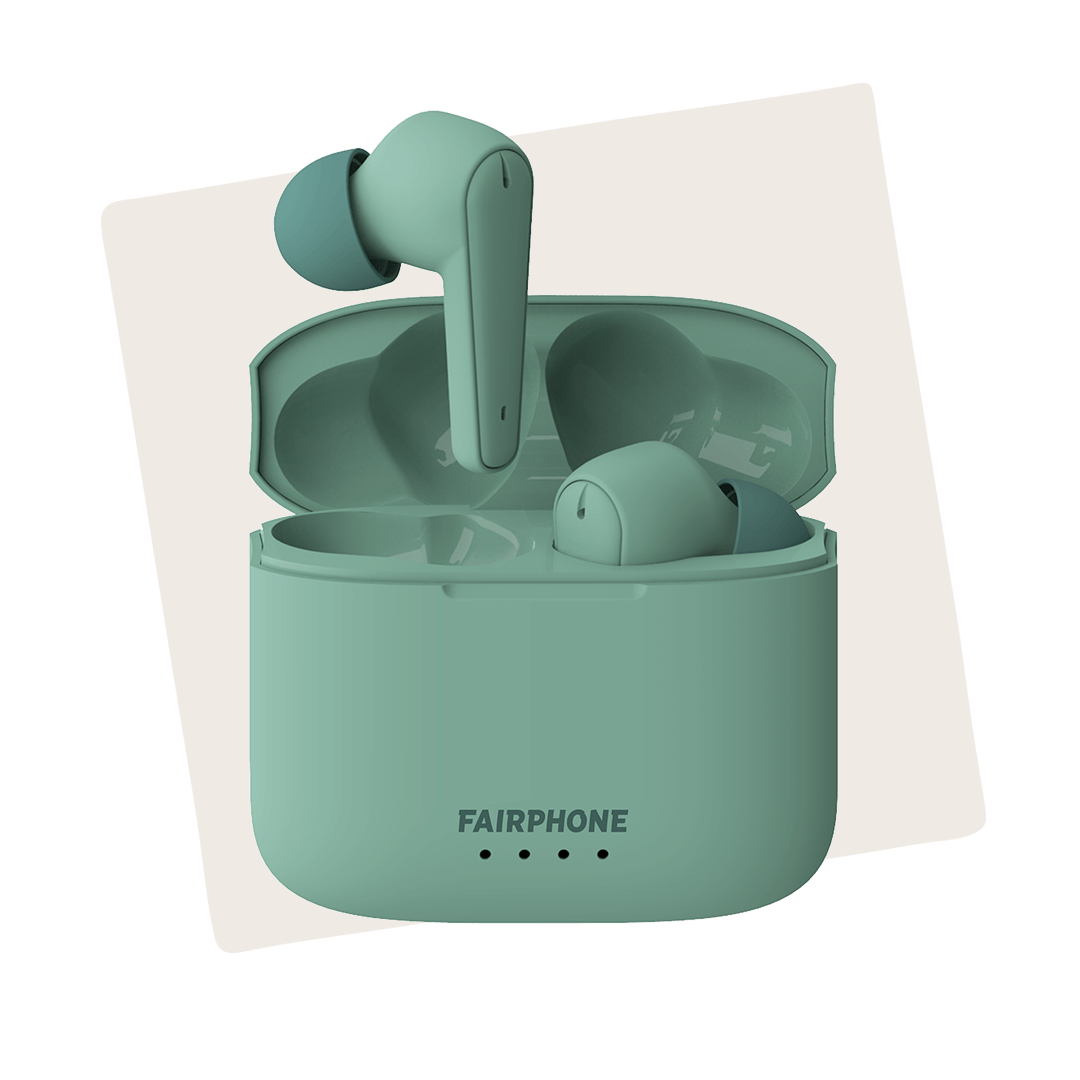 TWS earbuds
2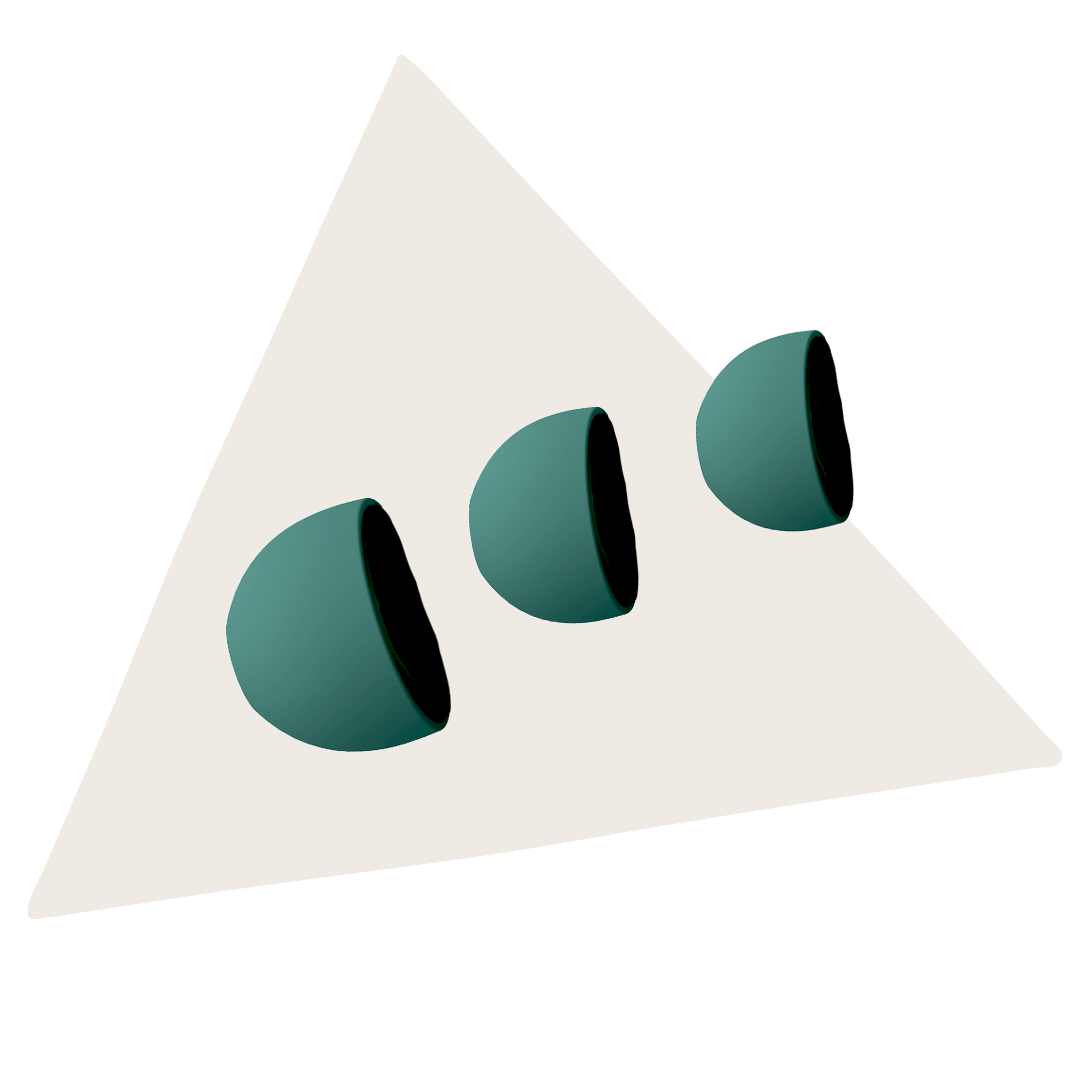 Three sizes eartips
3
Quick-start guide
Best in green electronics
OUR IMPACT
There are more phones than people. And behind every device is a complex supply chain. With suppliers, local communities and the wider industry, we work for fairer materials and more responsible practices. Showing the electronics industry that we can do better.
Together we're disrupting the industry's short-term thinking that the world can no longer afford. And changing what it means to be "best."